History. Culture. Outdoor Recreation.
The 1,200-mile Juan Bautista de Anza National Historic Trail connects history, culture, and recreation across 20 counties in Arizona and California.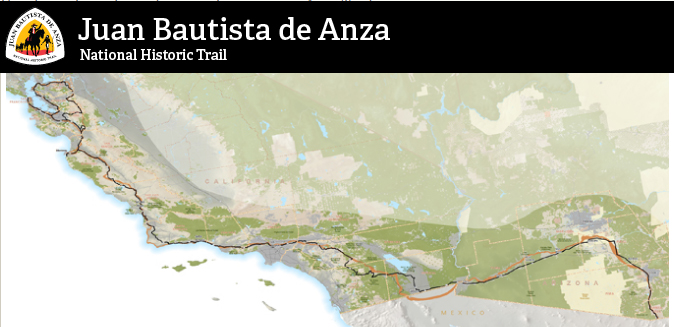 Interactive Map & Online Trail Experience

Visit our partner website for a dynamic online Anza Trail experience:
Discover points of interest, recreation trails, and historic sites along the Anza Trail
Create custom maps of the Anza Trail's Historic Corridor, Auto Route, and Recreation Trails
Find local events
Read expedition diaries (courtesy of Web de Anza) and toggle an expedition timeline to follow the colonists as they traveled north
Download county maps and read county guides of trail resources (adapted from the Anza Trail Guide by 1775-1776 Anza Colonizing Expedition descendant Greg P. Smestad, Ph.D.)
Earn your Junior Ranger badge by completing a virtual expedition
And much more!