North End Walking Tour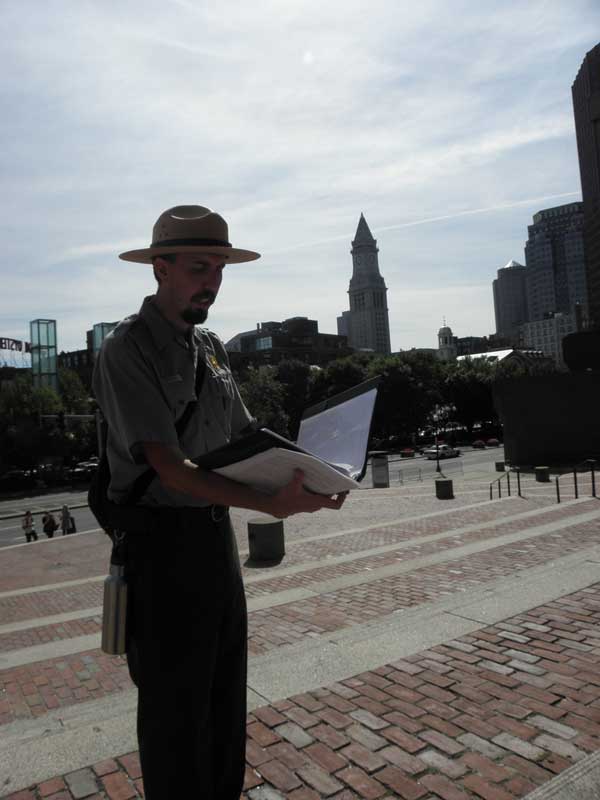 NPS
The Enduring Qualities: An Exploration of the Origins of the Fitzgerald and Kennedy Families in Boston
Join us in an exploration of the Kennedy and Fitzgerald families' Boston roots. We'll visit sites of identity, faith, and community in downtown Boston and the North End and consider questions of transition, permanence, and belonging: How did the Irish and Irish American experience inform their sense of selves? What role did religion and the power of American democracy have in shaping their character? How did the Kennedys and the Fitzgeralds view the communities that made up the city of Boston? How were they shaped by the communities they lived in and in turn, how was the city transformed by them?
This tour is offered Fridays and Saturdays at 10am in July and August, weather permitting, and space is limited. This program is not offered July 12 and 13 and August 10, 2013. This tour begins at the Irish Famine Memorial, at the corner of School Street and Washington Street in downtown Boston. It is easily accessible via the State Street T stop. The program concludes on the Mother's Walk in the Rose Kennedy Greenway. Please click here for information on the Greenway.
For more information or to make reservations, please call 617-566-7937 or email us.
Did You Know?

Boston's trolleys, trains, & ferries are part of one of the oldest transit systems in the country, and are collectively known as the "T". Trolley lines run along the same routes that the Kennedy family rode into downtown Boston. You can follow their journey during your visit to Boston.