Pets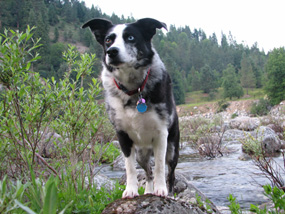 Pets are allowed in the national monument but they must be kept under physical restraint (such as a leash) at all times. Pets are allowed in developed areas (such as picnic areas, overlooks, etc.) and along hiking trails.
Pets are not allowed inside government buildings.

Horses are prohibited on monument trails and within picnic areas. Backcountry horse use is permitted, but horses (and people) must stay off of any bare rock exposures.

In the summer months temperatures can exceed 110 degrees. Please make sure your animals are kept cool and have plenty of water.



Did You Know?
The first horses evolved in North America 50 million years ago, and at least 14 different genera have been found at the John Day Fossil Beds National Monument in Oregon.