Click here for a full size version of the regional map shown below. Scroll down for maps of the three individual units of John Day Fossil Beds National Monument.
Official highway map from the State of Oregon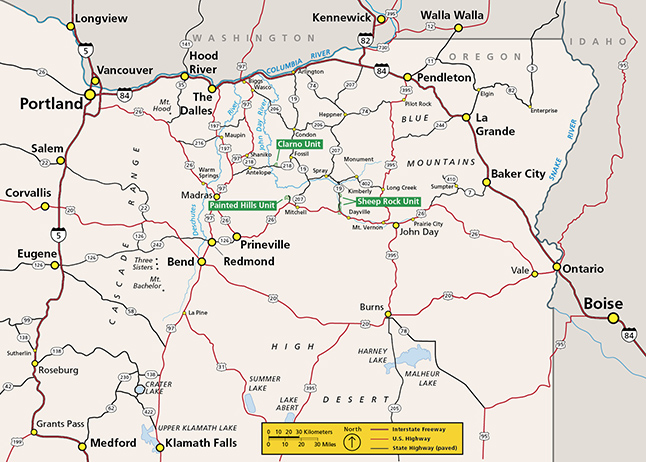 NPS Map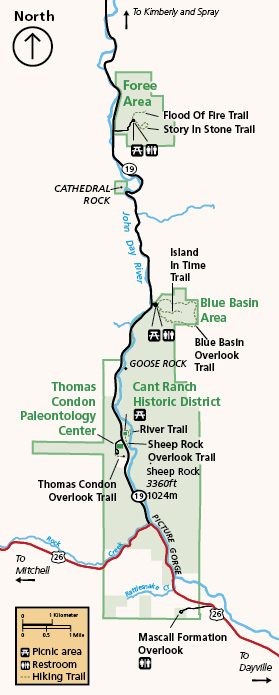 NPS Maps
The monument's paleontology museum and visitor center is located at the Sheep Rock Unit along with the historic Cant Ranch house that serves as the monument headquarters.The closest town is Dayville, OR.
Sheep Rock Unit High Resolution PDF
The Painted Hills Unit is located just off highway 26, 9 miles northwest of Mitchell, and 75 miles east of Bend. Outdoor exhibits, a picnic area and hiking are available for visitors at this unit.
Painted Hills Unit High Resolution PDF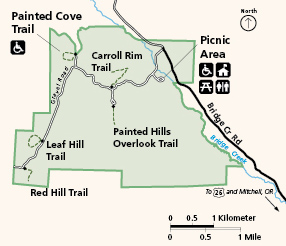 NPS Map
The Clarno Unit is located 18 miles west of the town of Fossil along Highway 218. It features hiking trails, exhibits,and a picnic area with restrooms.
Clarno Unit High Resolution PDF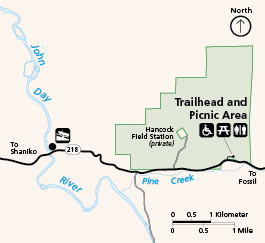 NPS Map

NPS Map