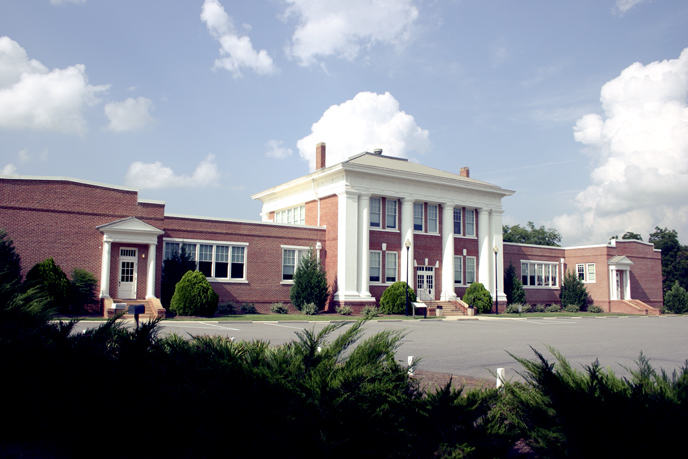 NATIONAL PARK SERVICE
The Jimmy Carter National Historic Site Education Program began in 1996 with the opening of the Plains High School Museum as the main visitor's center for the National Park Service. The opening of Plains High School facilitated a partnership with the Georgia Department of Education, Sumter County Schools and the National Park Service. There is a special curriculum that has been developed which uses many of the techniques used to make Plains High School a model in the state of Georgia in the 1930's. The curriculum is designed to give students the opportunity to explore the historic resources through interactive activities at Plains High School, the Depot and Boyhood Farm of President Carter. The program is designed to challenge students who visit and learn in the same settings as President and Mrs. Carter.
The Georgia Department of Education staffs a field office at Plains High School with a certified teacher who serves as the site's Educational Specialist. The Educational Specialist develops and coordinates field trip activities, coordinates off-sites for Park Rangers and provides teacher in-service training during the summer. A number of organizations and businesses have partnered with the Education Program to provide valuable resources for the development of student programs. Please visit www.jimmycarter.info/welcome_ 2.html for more information.