Columbus Day Closures

All park sites closed Monday, October 13, for Columbus Day. Follow the link for information about park hours and days and about access to the Barataria Preserve and Chalmette Battlefield/Chalmette National Cemetery on holidays. More »
Directions
The six sites of Jean Lafitte National Historical Park and Preserve are scattered through south Louisiana, from the bayous to the prairies. See the park site map for the big picture or click on a specific site below for a map of that location. For further assistance, call sites for specific directions. Days and times of operation are available here.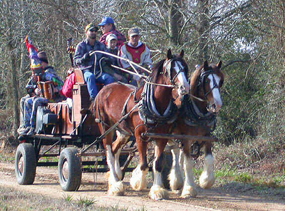 Fly, drive, trot---no matter how you get to Jean Lafitte, you'll discover something new every time you visit.


Did You Know?

Nine-banded armadillos always give birth to four identical young, the only mammal known to do so. They can also delay birth for up to two years after fertilization of the egg.