Directions
The six sites of Jean Lafitte National Historical Park and Preserve are scattered through south Louisiana, from the bayous to the prairies. See the park site map for the big picture or click on a specific site below for a map of that location. For further assistance, call sites for specific directions. Days and times of operation are available here.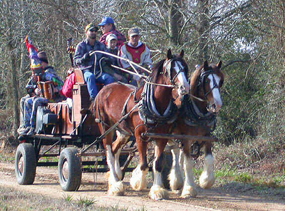 Fly, drive, trot---no matter how you get to Jean Lafitte, you'll discover something new every time you visit.


Did You Know?

The cottonmouth or water moccasin can warn you of its dangerous bite in many ways. It releases a musky odor and opens its mouth wide to show you its white mouth and fangs. Show respect for snakes and all wildlife and always keep a safe distance away.