Directions
The six sites of Jean Lafitte National Historical Park and Preserve are scattered through south Louisiana, from the bayous to the prairies. See the park site map for the big picture or click on a specific site below for a map of that location. For further assistance, call sites for specific directions. Days and times of operation are available here.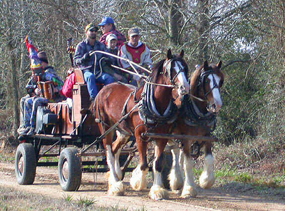 Fly, drive, trot---no matter how you get to Jean Lafitte, you'll discover something new every time you visit.


Did You Know?

The opossum is North America's only native marsupial! The female will carry young in her pouch for 2-3 months and then on her back another 1-2 months. A female will usually have 7-8 babies, and each one latches onto one of 13 teats in her pouch.