Directions
The six sites of Jean Lafitte National Historical Park and Preserve are scattered through south Louisiana, from the bayous to the prairies. See the park site map for the big picture or click on a specific site below for a map of that location. For further assistance, call sites for specific directions. Days and times of operation are available here.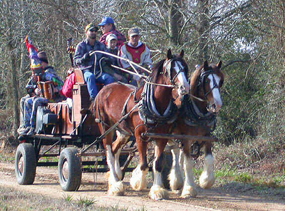 Fly, drive, trot---no matter how you get to Jean Lafitte, you'll discover something new every time you visit.


Did You Know?

Vultures do not have many predators. If an enemy does approach, the vulture will face its enemy and vomit. This inventive bird also has a unique way to stay cool: it urinates on its legs. The urine also helps kill any germs picked up while standing on a carcass.