Natures Highway - panel five of the Chesapeake Bay Gateways Network exhibit
"They have in their Colony pinnaces, barks, great and small boats many hundreds, for most of their plantations stand upon the river sides…."
- A Perfect Description of Virginia, 1649
The Spanish had mapped the Chesapeake Bay area as early as the 1520s. Later explorers like John Smith, recognizing the importance of Virginia's waterways, produced detailed maps that remain astonishingly accurate.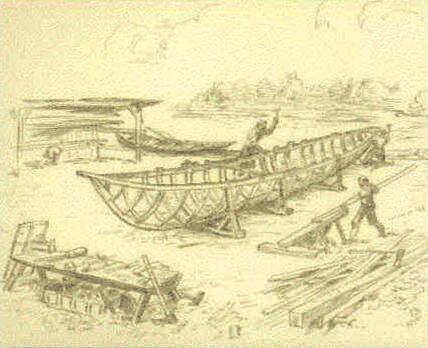 NPS image
English valued the colony's plentiful supply of raw materials. As one 17th-century colonist reported, "Virginia yielding no known place in the known world for timbers of all sorts, commodious for strength, pleasant for sweetness, specious for colors, spacious for largeness, useful for land and sea, for housing and shipping." England, timber-poor, was delighted by this boost to her all-important naval stores.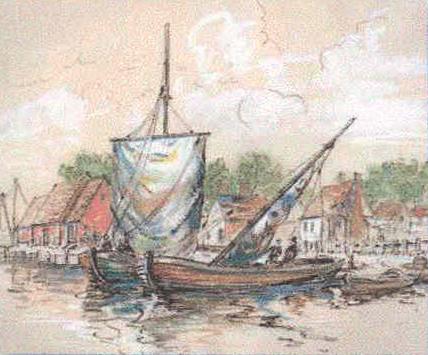 NPS image
Colonists also realized the importance of maintaining their own vessels. The English News Letter of 1666 reported that "A frigate between thirty and forty [tuns?], built in Virginia, looks so fair, it is believed that in a short time, they will get the art of building as good frigates as there are in England."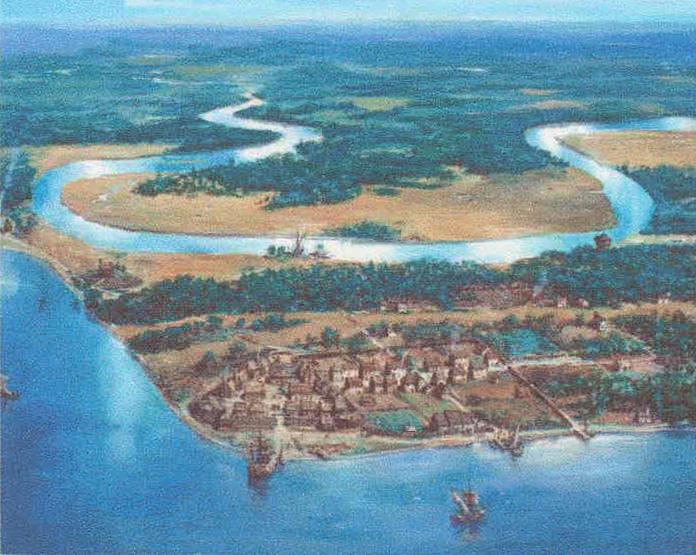 NPS Image
As Jamestown developed into a thriving port city, the waterways would continue to link the colony and the Mother Country. Virginians shipped their tobacco across the Atlantic Ocean and kept abreast of the governmental changes, new writings and the latest fashions in England.
Did You Know?

In 1606, an English joint stock company was formed to establish settlements on the east coast of North America.  This company included The Virginia Company of London (which founded Jamestown) and The Virginia Company of Plymouth (which established Popham, a short-lived settlement in Maine).