Plaques and Statues in the Park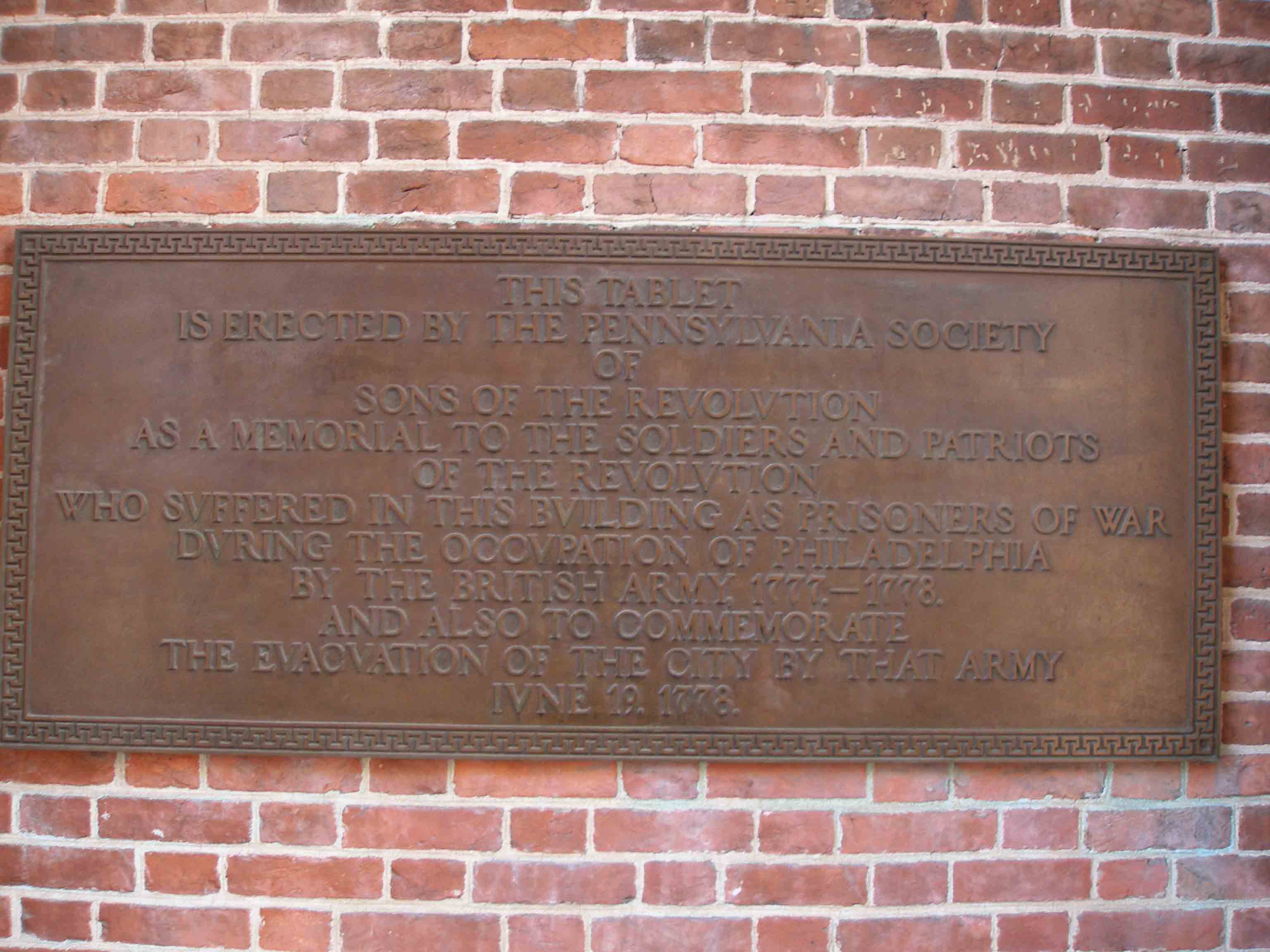 Independence  Nat'l Historical Park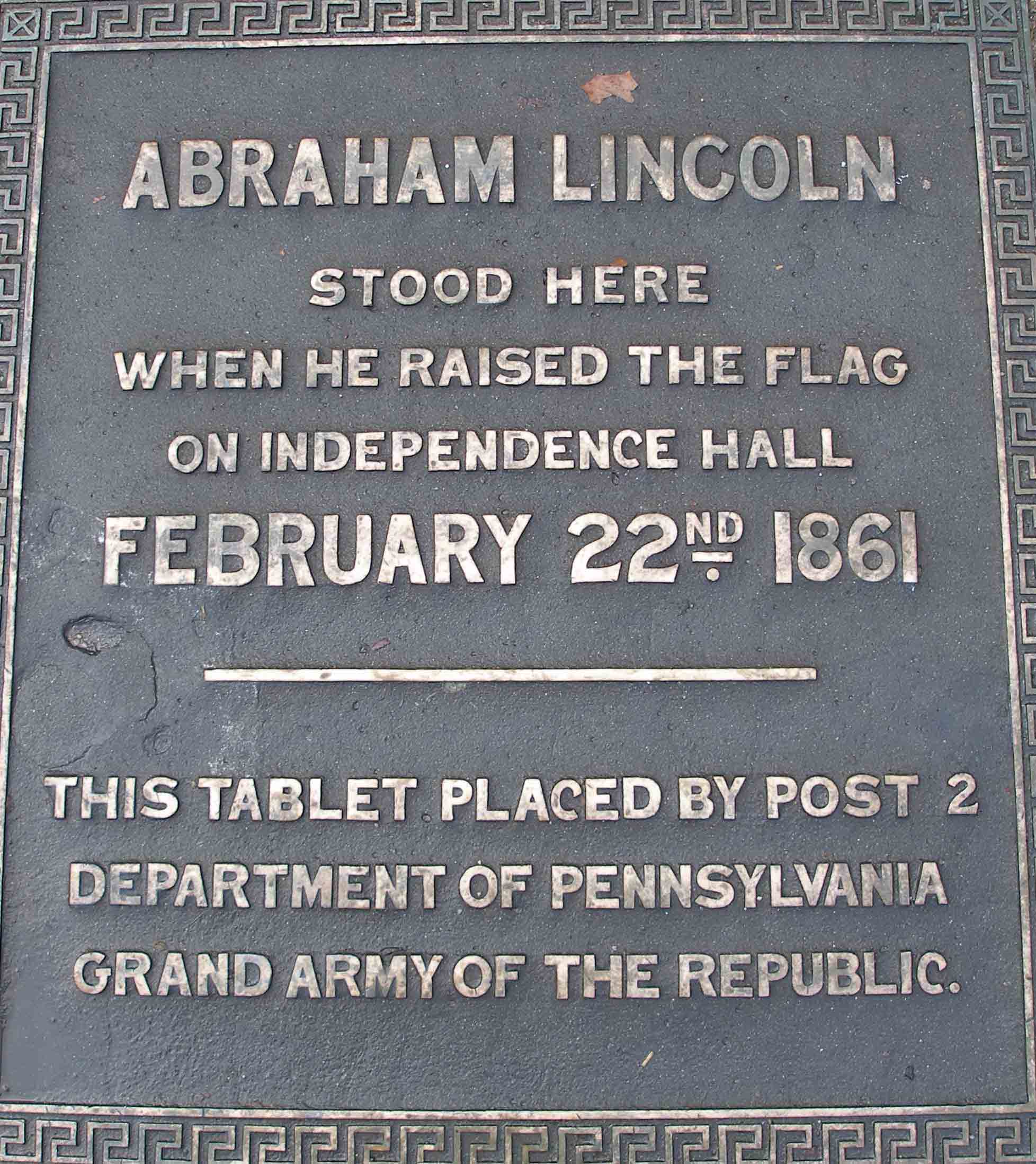 Independence Nat'l Historical Park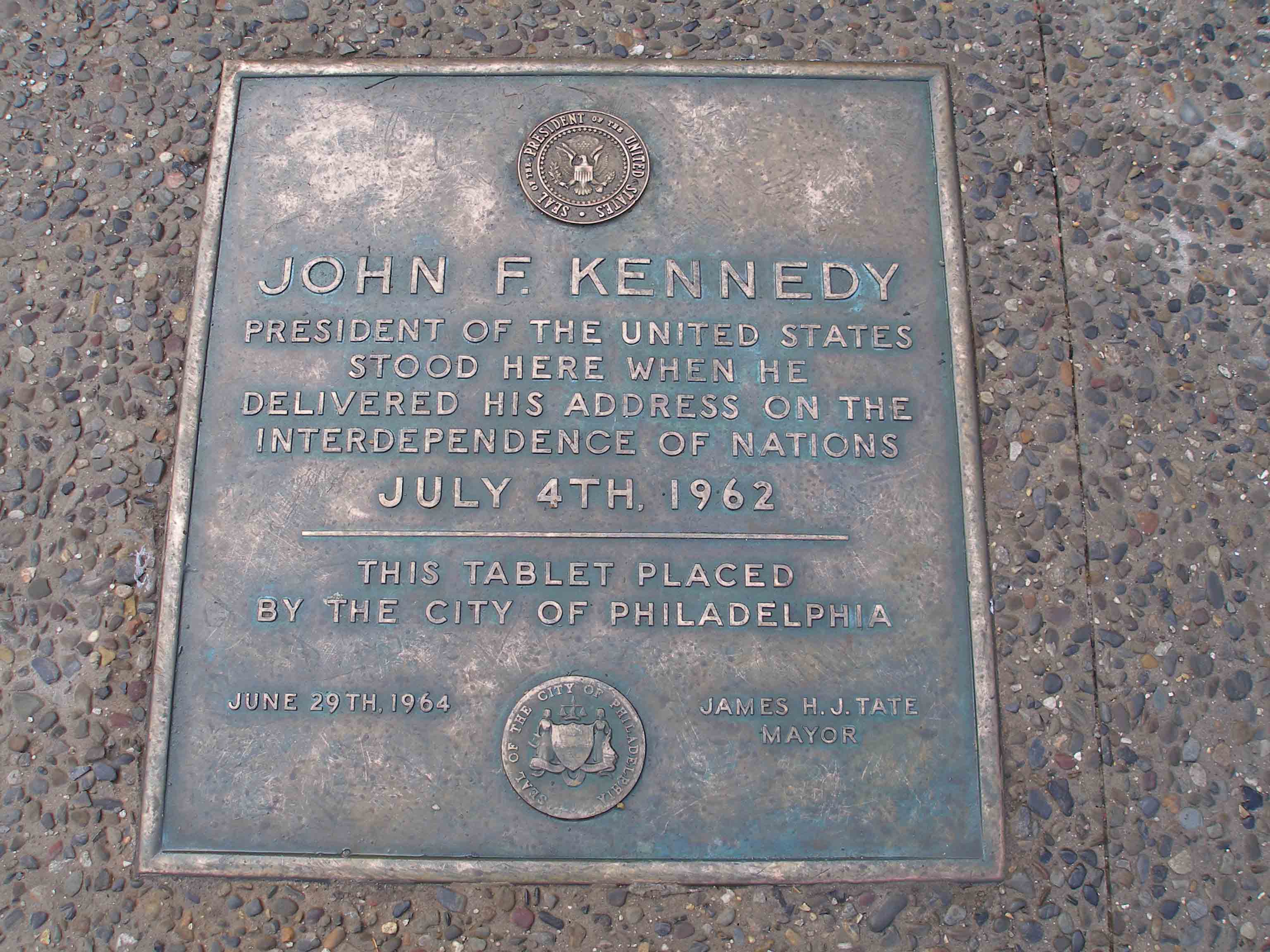 Independence Nat'l Historical Park
Click here to watch the speech President Kennedy gave at Independence Hall, July 4th, 1962.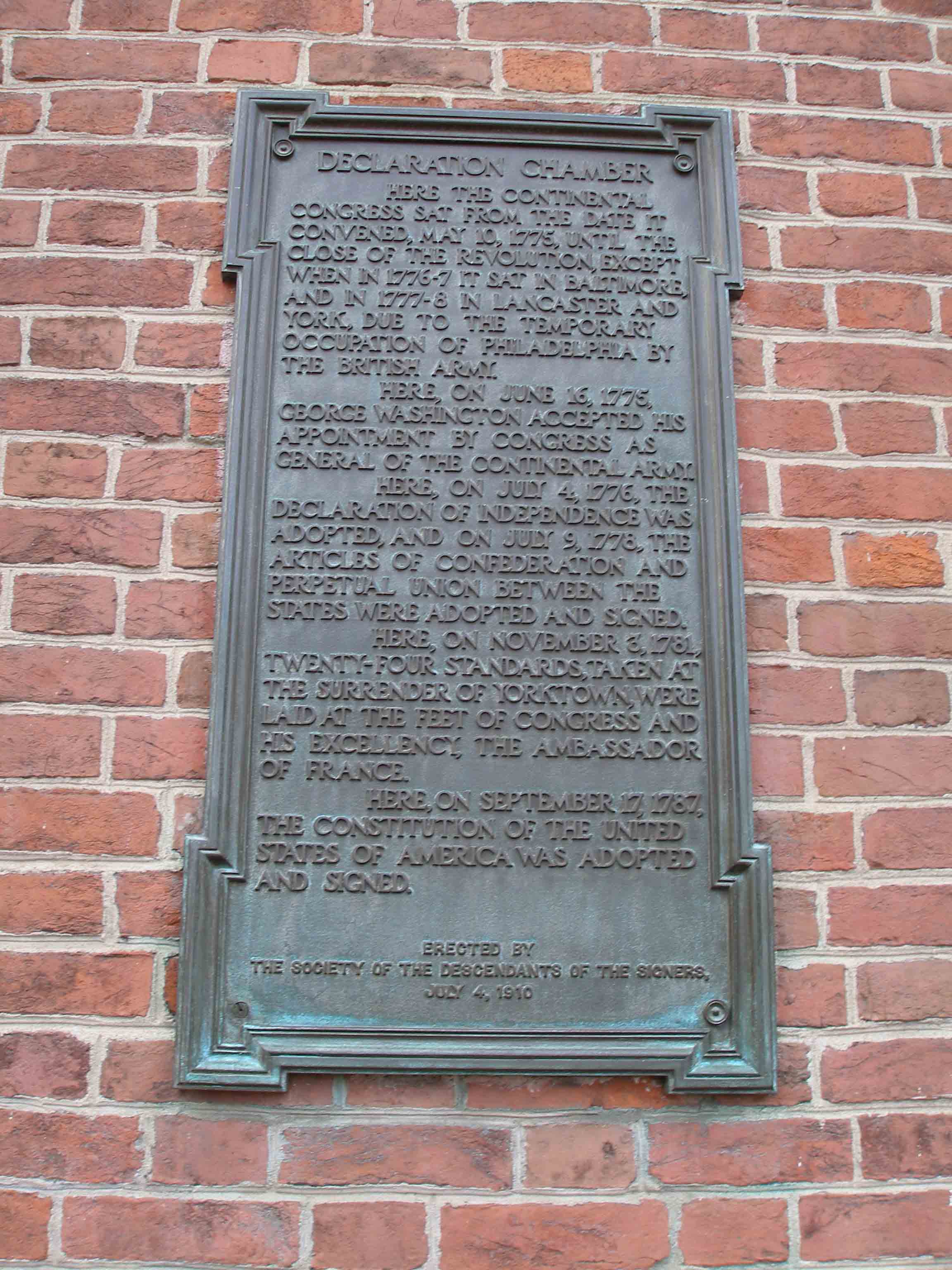 Independence Nat'l Historical Park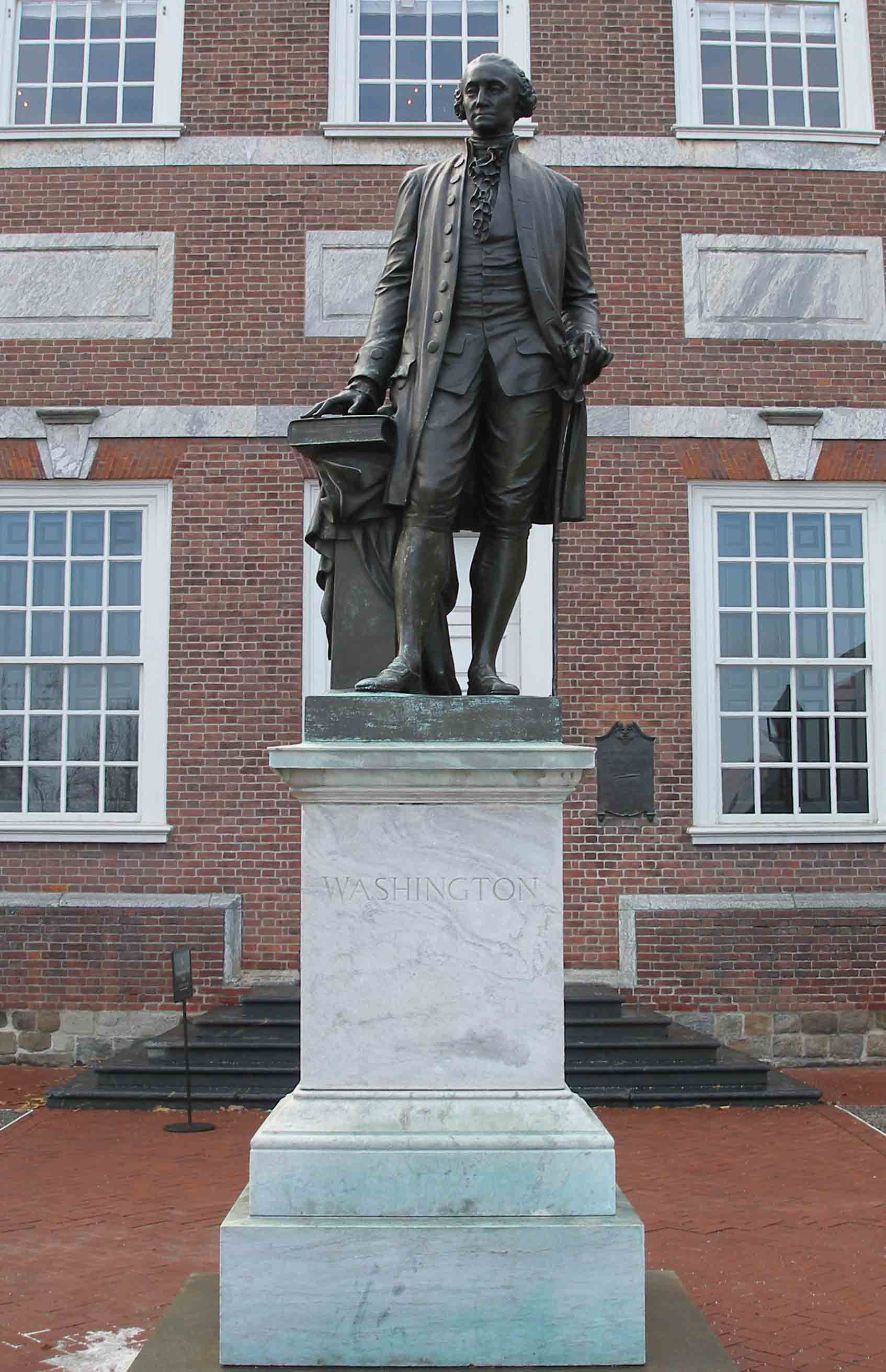 The second statue of Washington to stand on this site, it was cast by Roman Bronze Works of New York City after a mould was cast of the first statute by Samuel A. Murray in 1910. The original statue of Washington on the site was created by J.A. Bailly in 1860. Made of Italian marble, it stood on a Richmond granite base by William Struthers. The statue was a copy of Jean Houdon's statue of Washington, which was commissioned for the city of Richmond, VA by Thomas Jefferson. Bailly's statue was presented by the First School District of Pennsylvania to the City of Philadelphia on July 4th, 1869. In 1910, the deteriorated original was moved to Conversation Hall, on the second floor of Philadelphia's City Hall. The statue is currently covered in order to protect it while restorations are made on the tower of Independence Hall.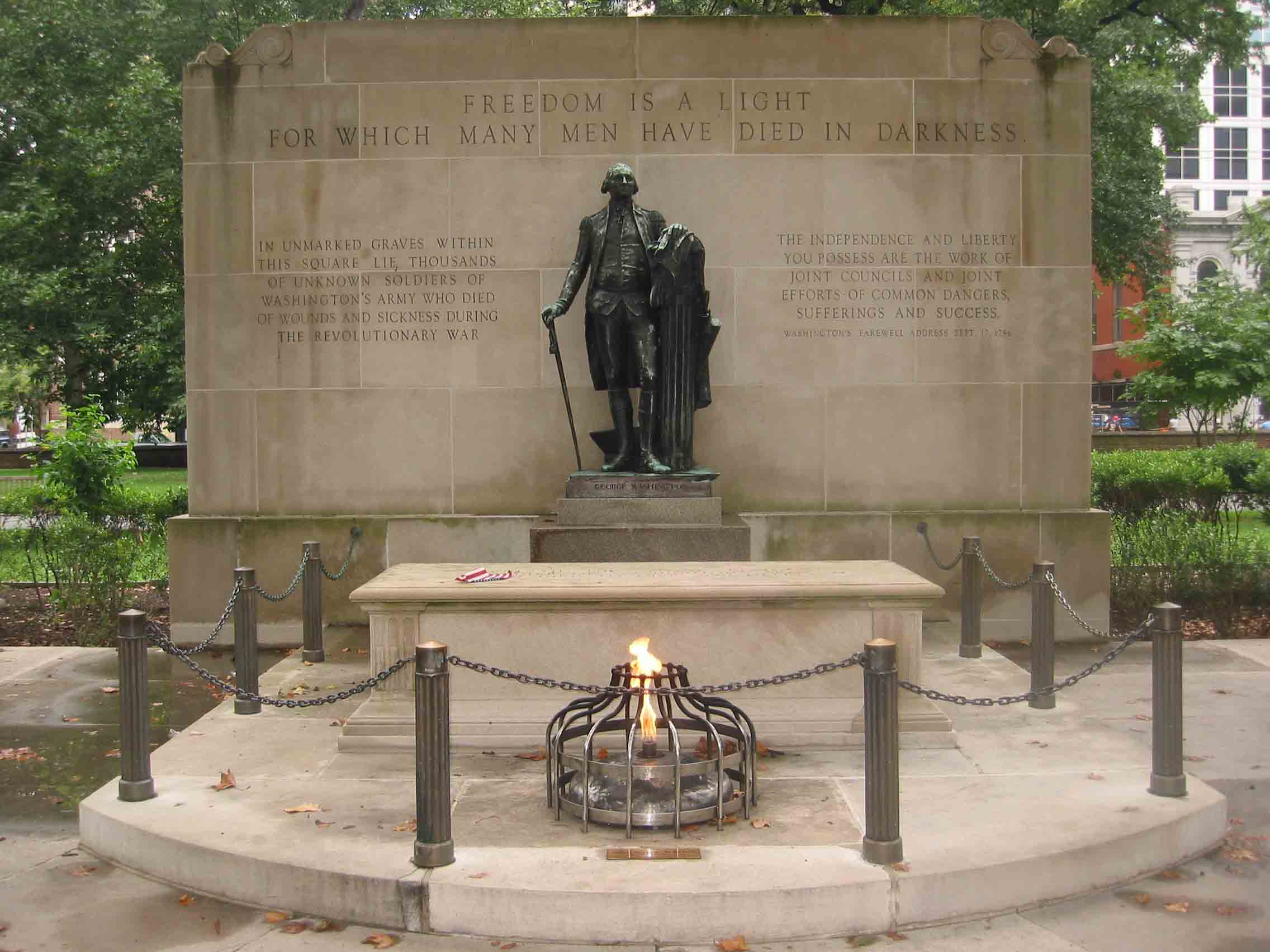 Independence National Historical Park
This statue of George Washington sits on top of the memorial to the unkown soldiers buried in Washington Square. The memorial reads: "FREEDOM IS A LIGHT FOR WHICH MANY MEN HAVE DIED IN DARKNESS." On the observers left it reads, : IN UNMARKED GRAVES WITHIN THIS SQUARE LIE THOUSANDS OF UNKOWN SOLDIERS OF WASHINGTON'S ARMY WHO DIED OF WOUNDS AND SICKNESS DURING THE REVOLUTIONARY WAR." To the observers right it reads: " THE INDEPENDENCE AND LIBERTY YOU POSSESS ARE THE WORK OF JOINT COUNCILS AND JOINT EFFORTS OF COMMON DANGERS, SUFFERINGS AND SUCESS - WASHINGTON'S FAREWELL ADDRESS, SEPTEMBER 17, 1796."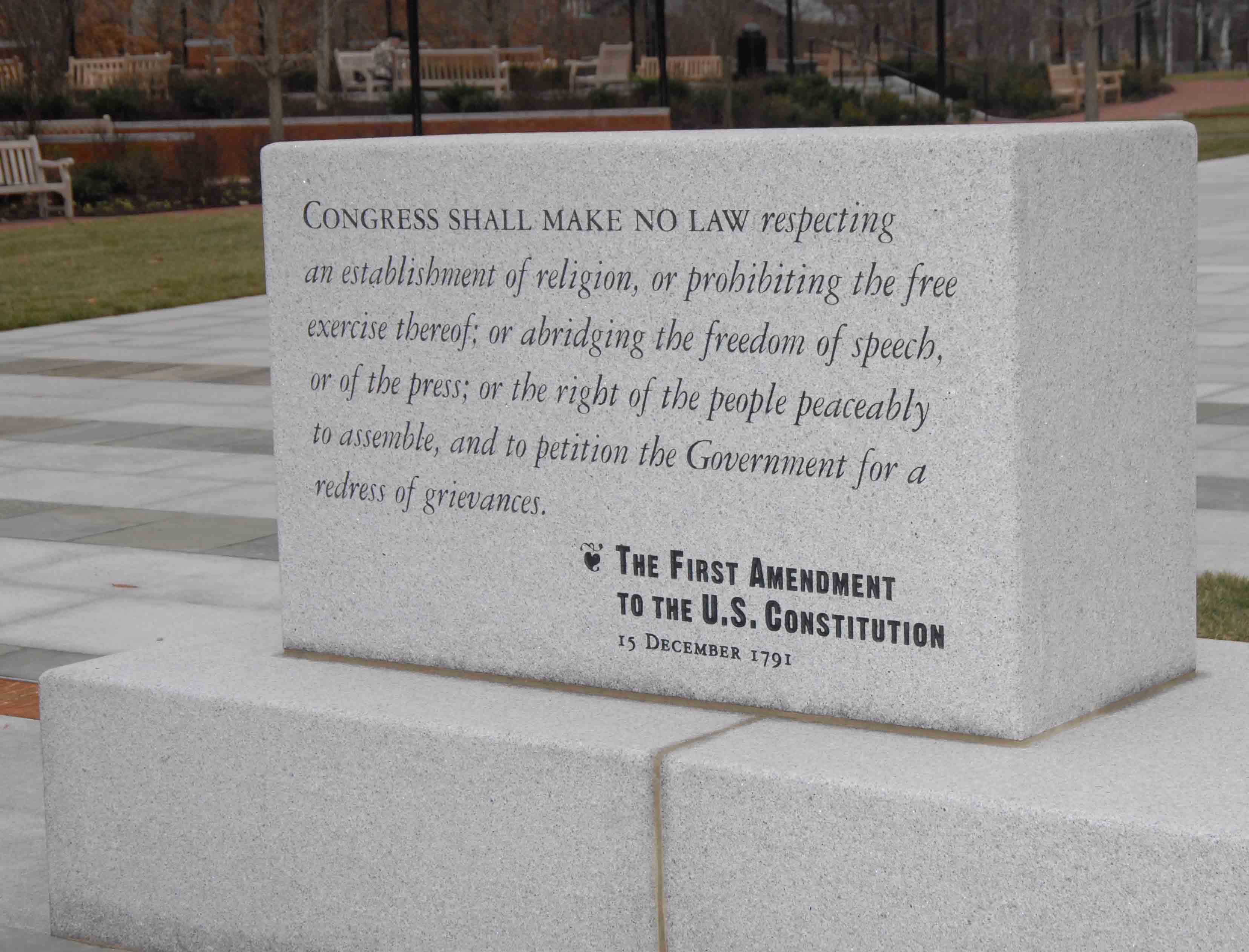 Independence National Historical Park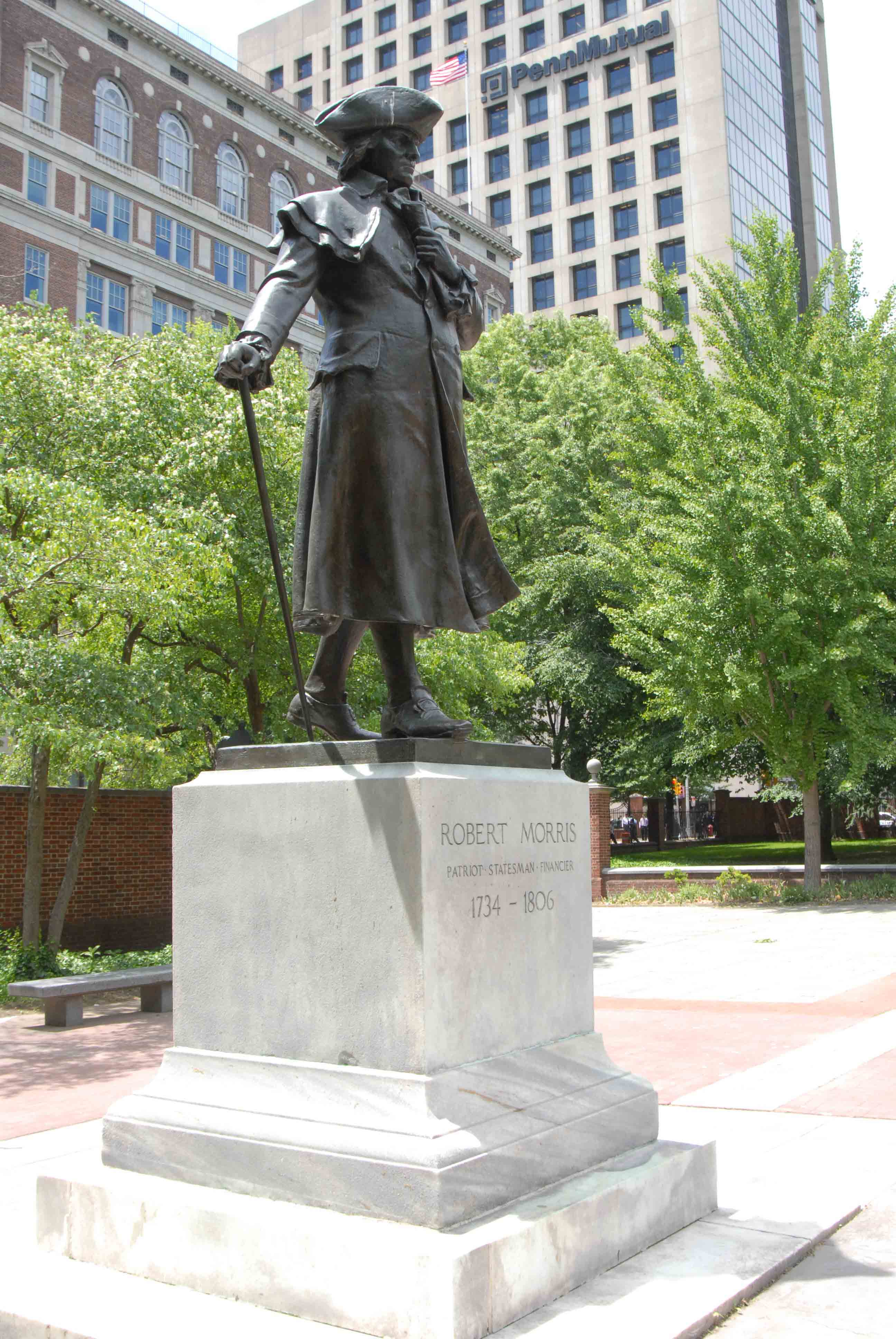 Independence Nat'l Historical Park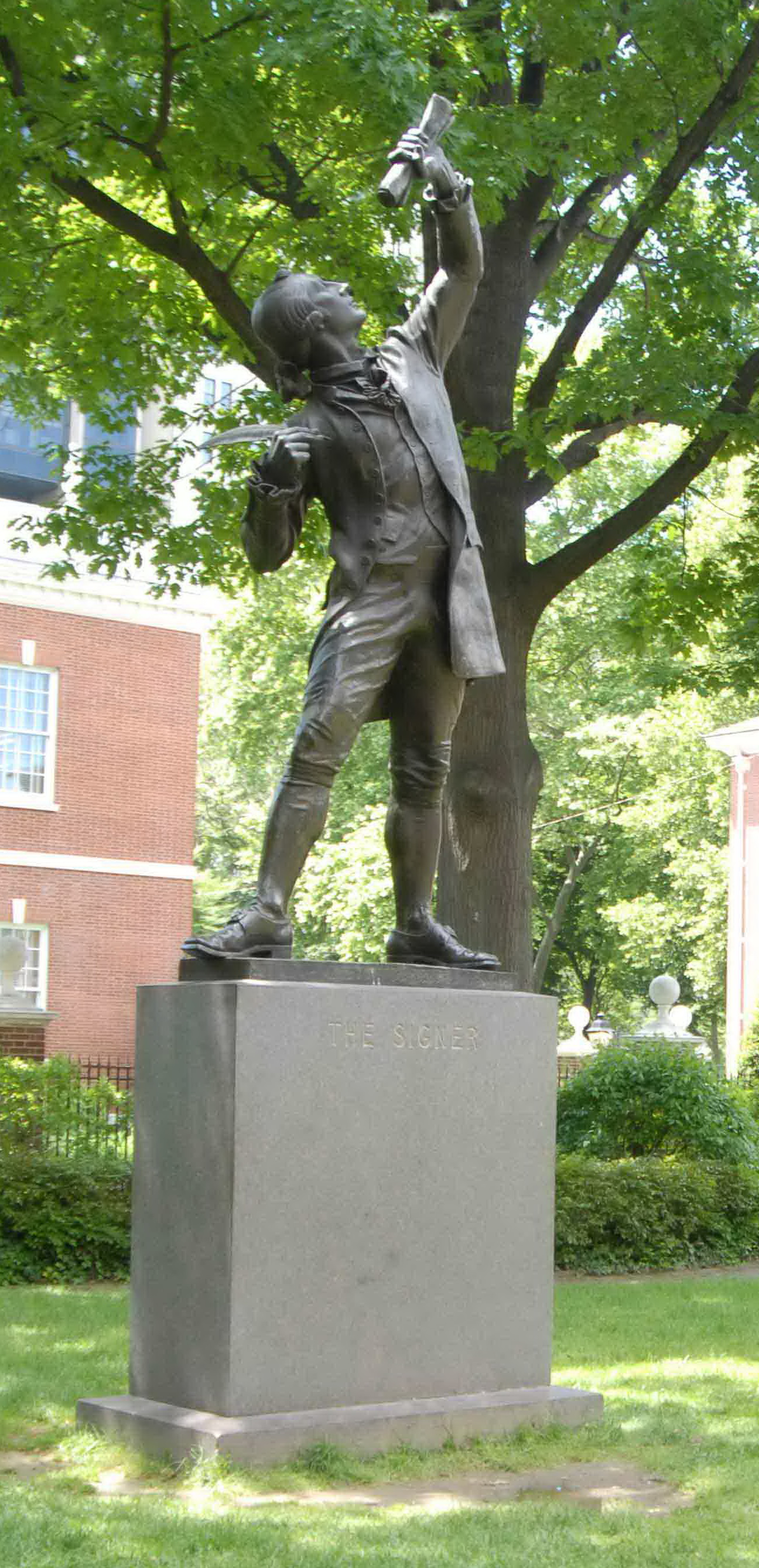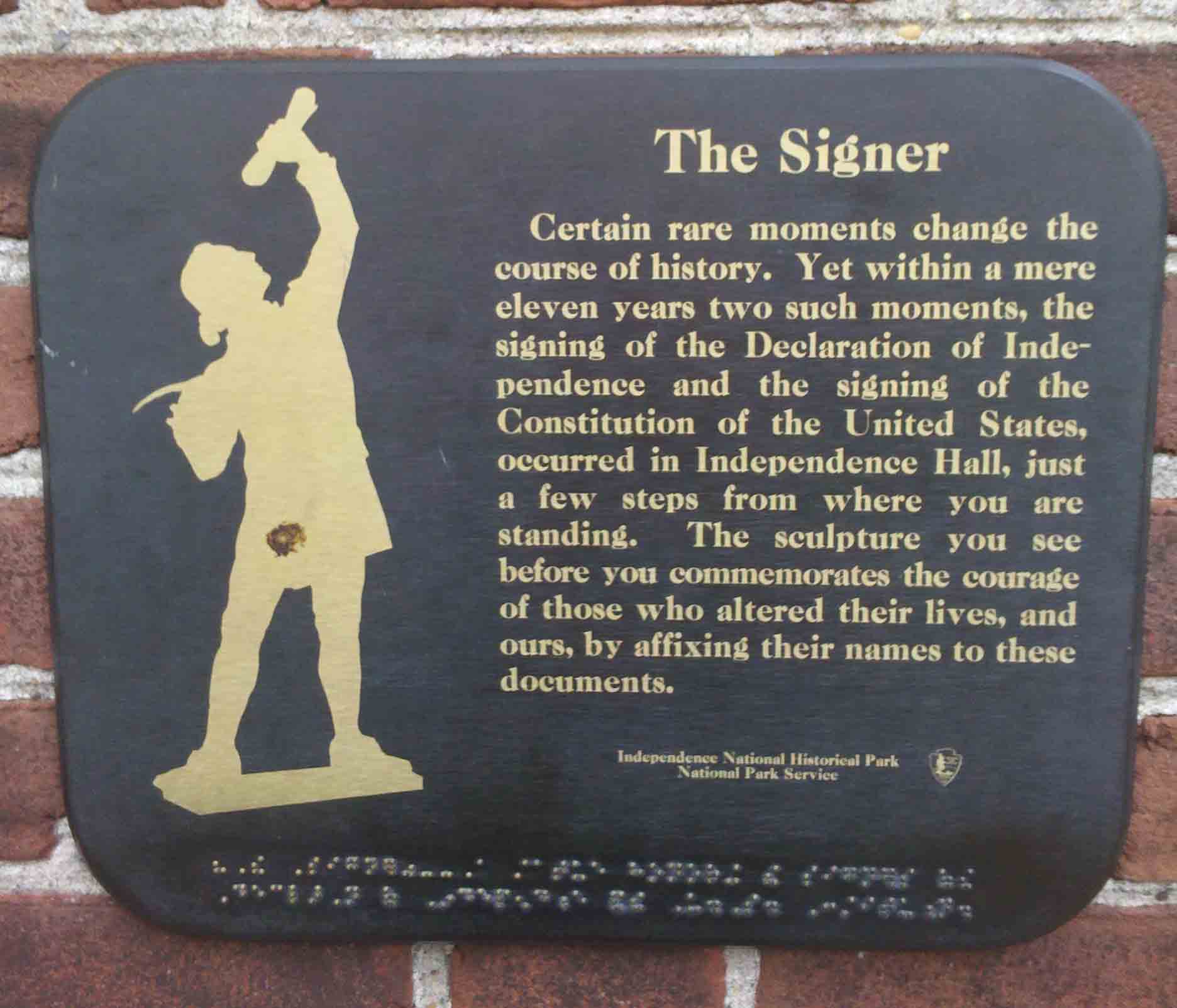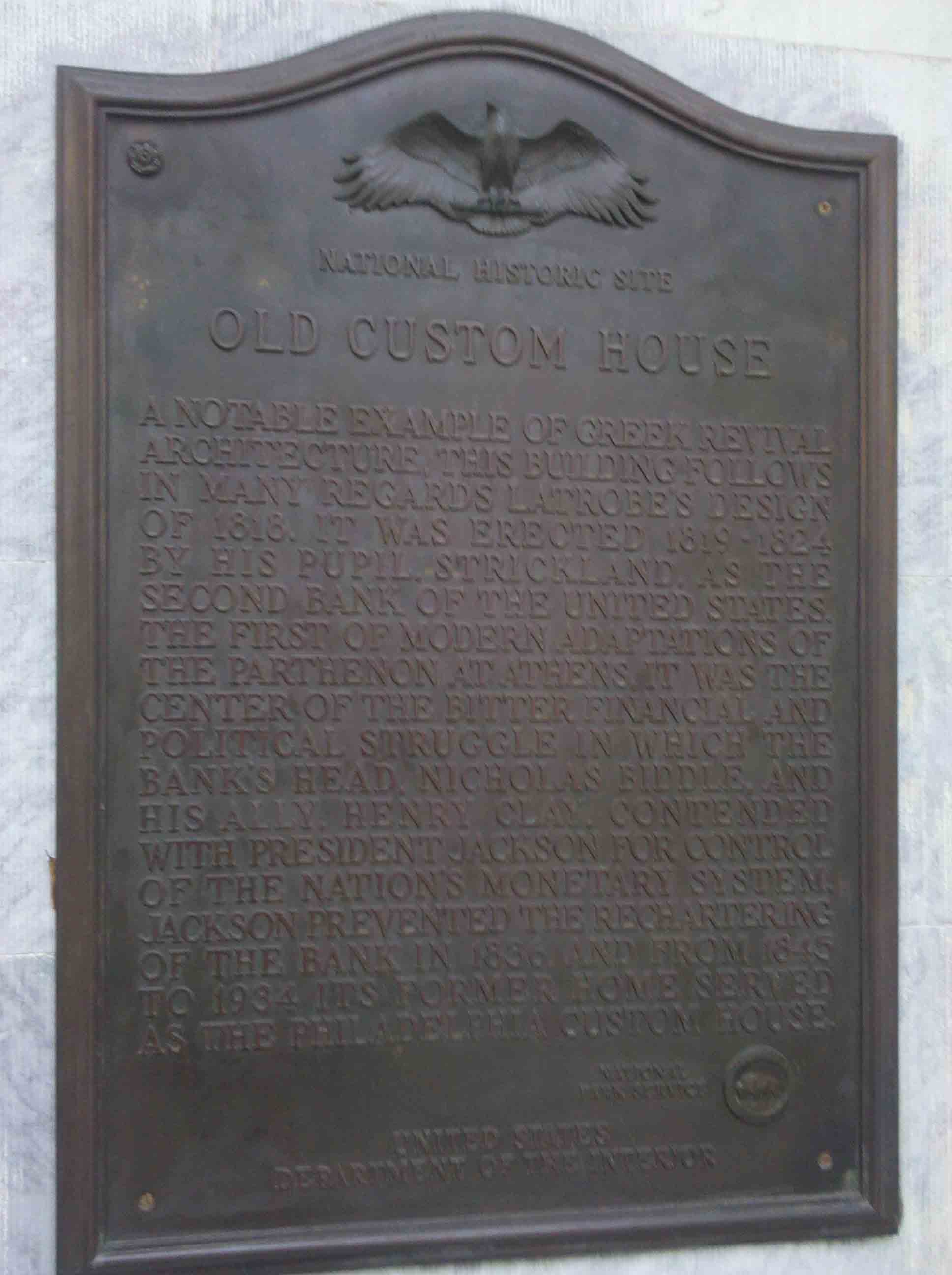 Independence Nat'l Historical Park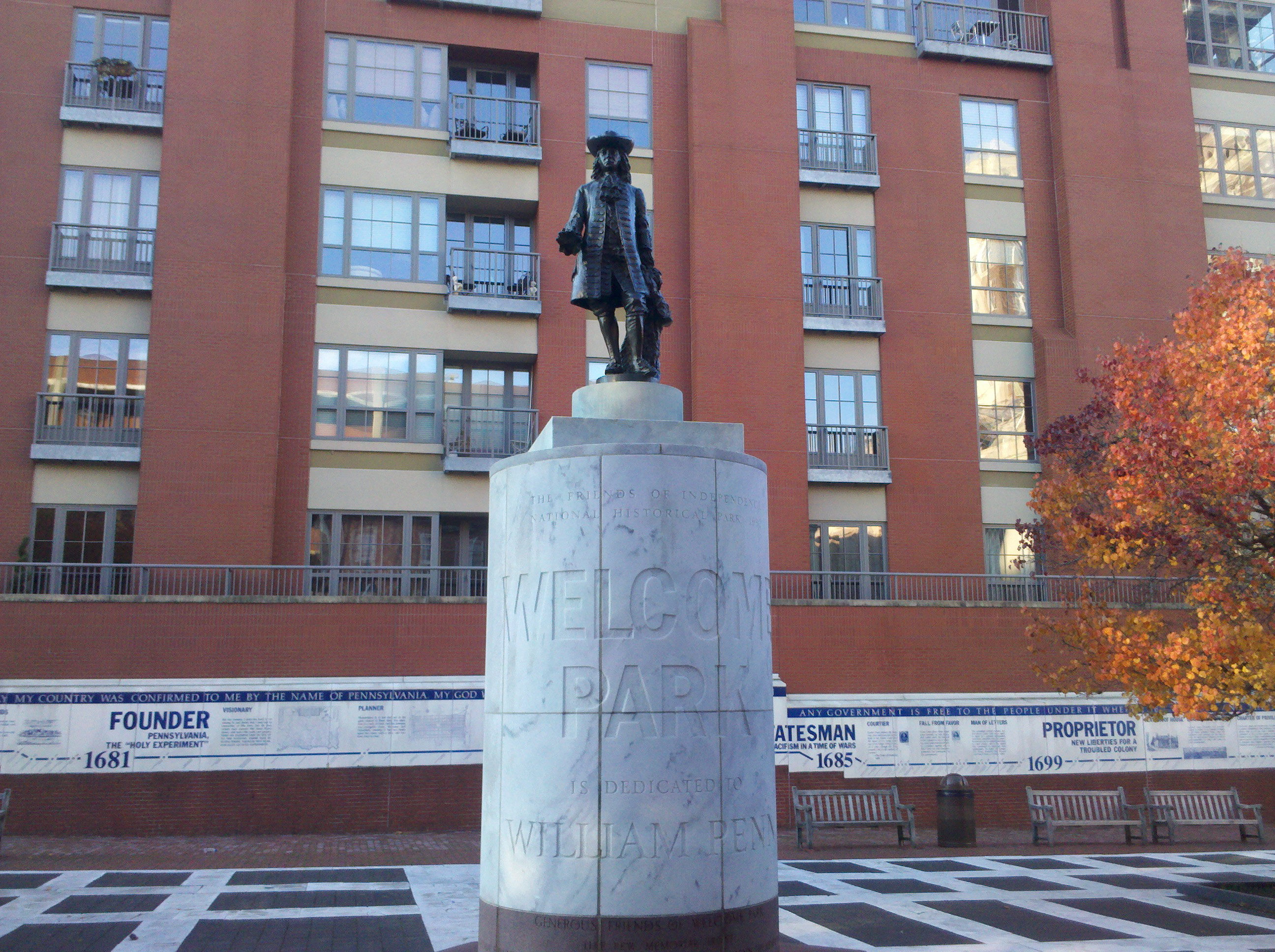 Independence Nat'l Historical Park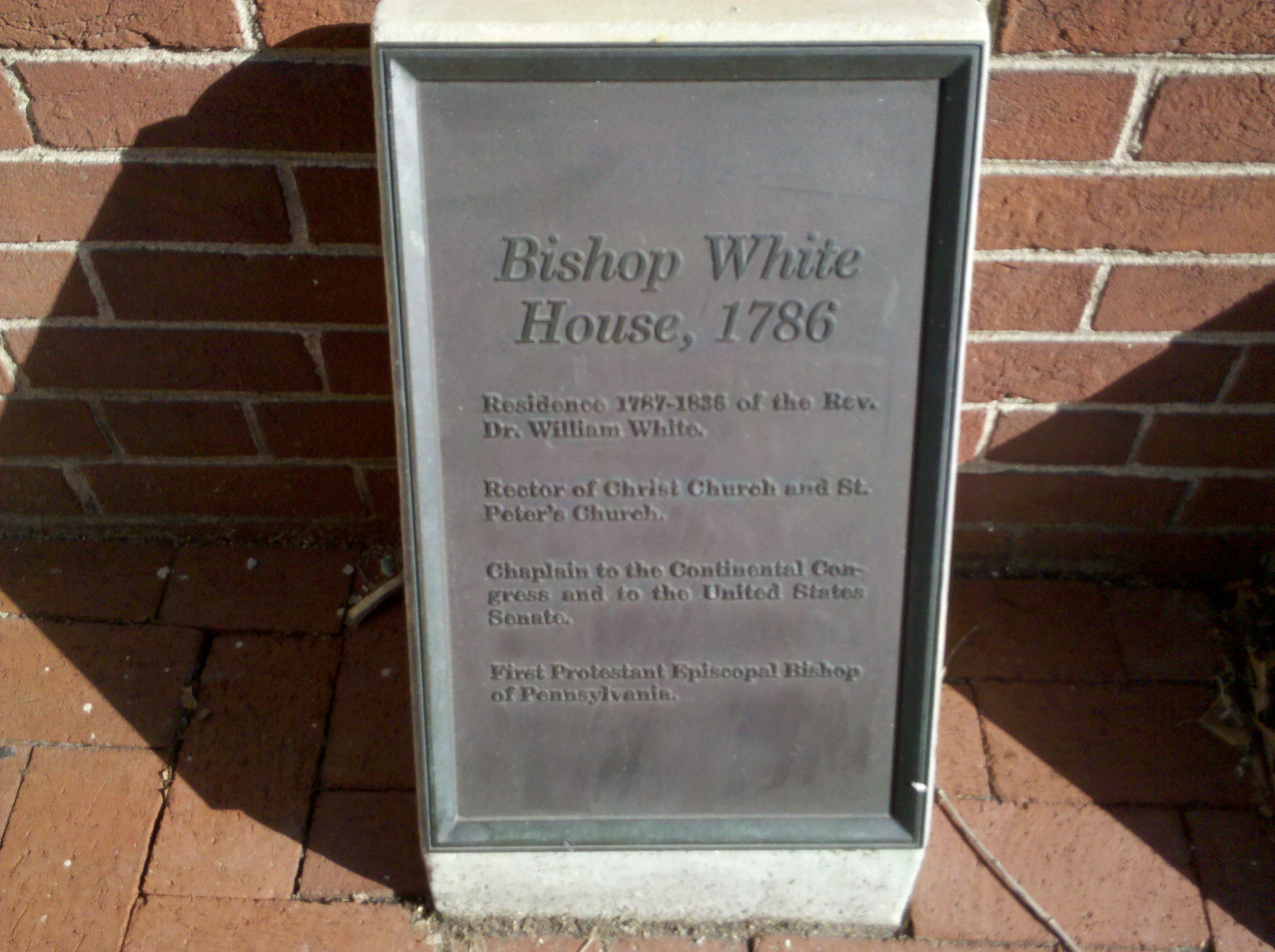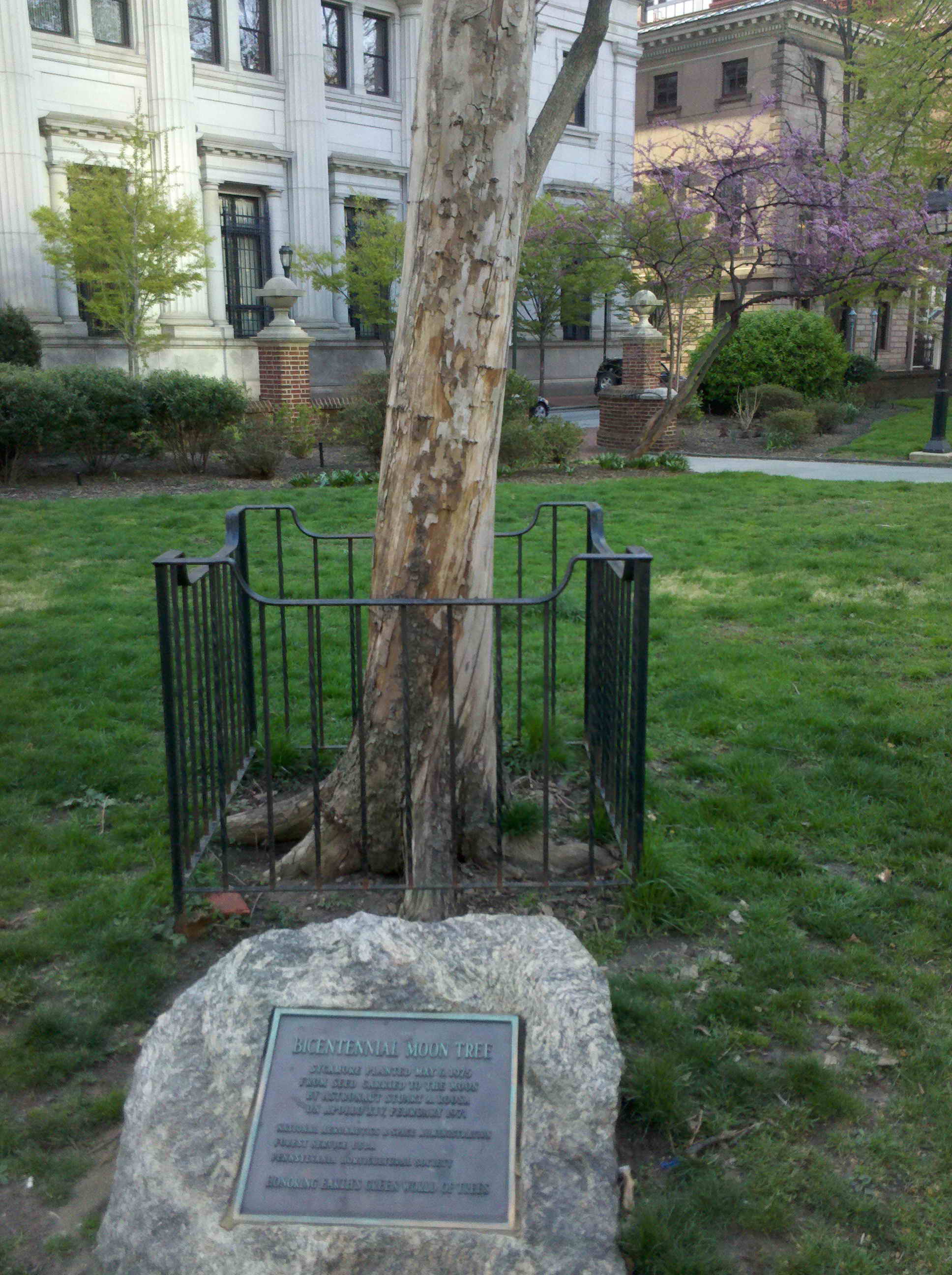 Independence National Historical Park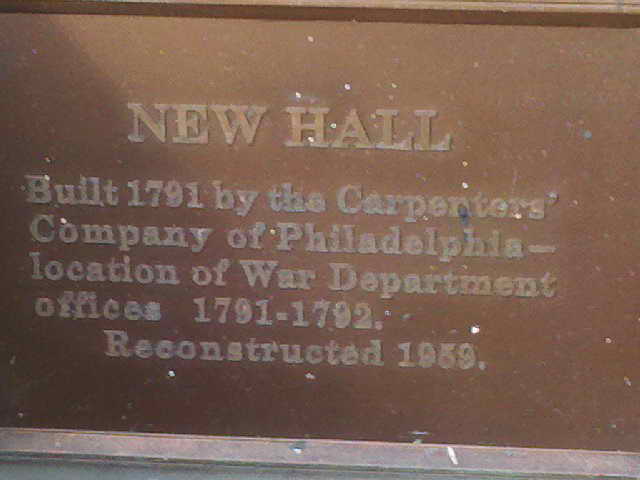 Independence Nat'l Historical Park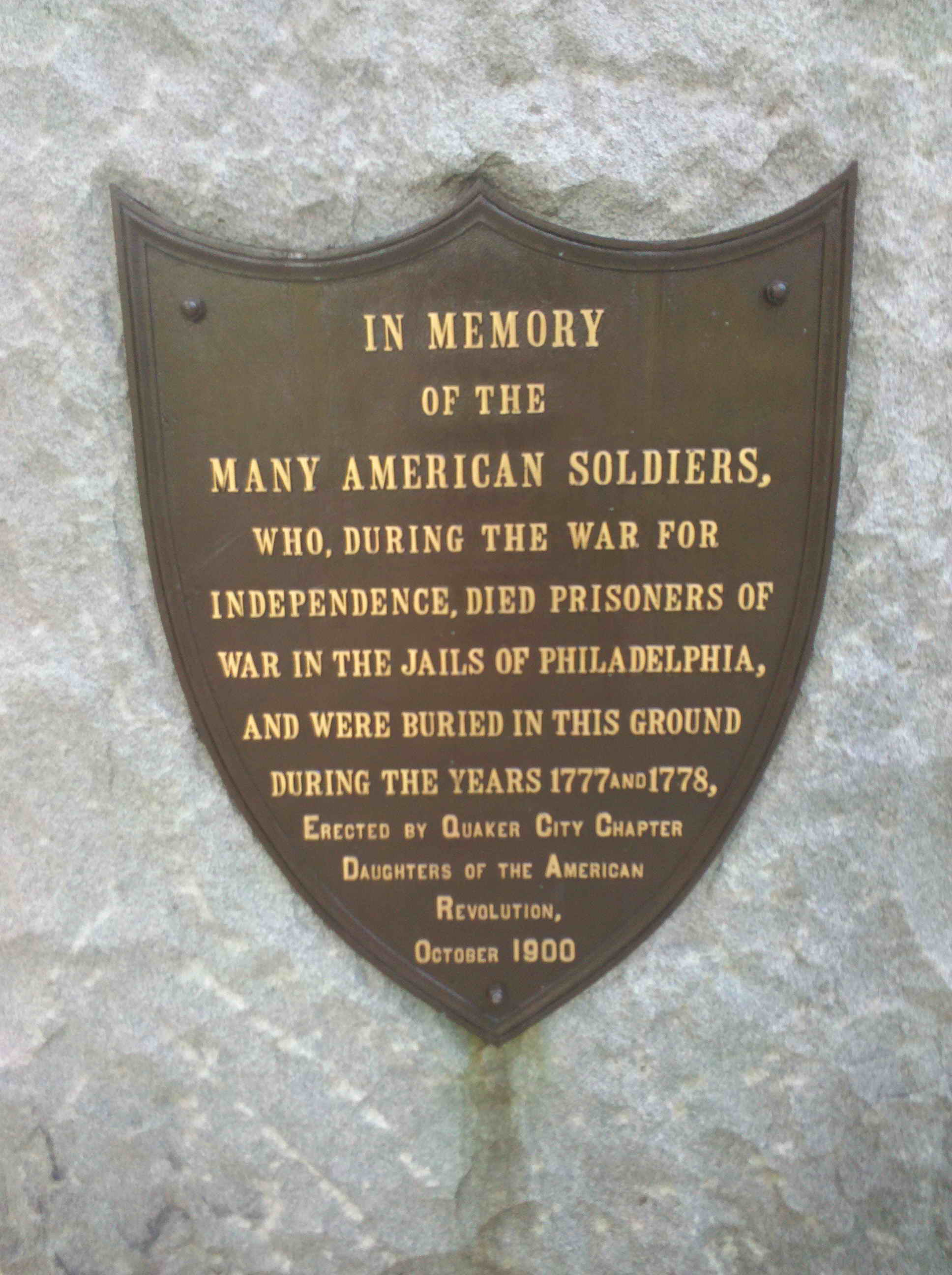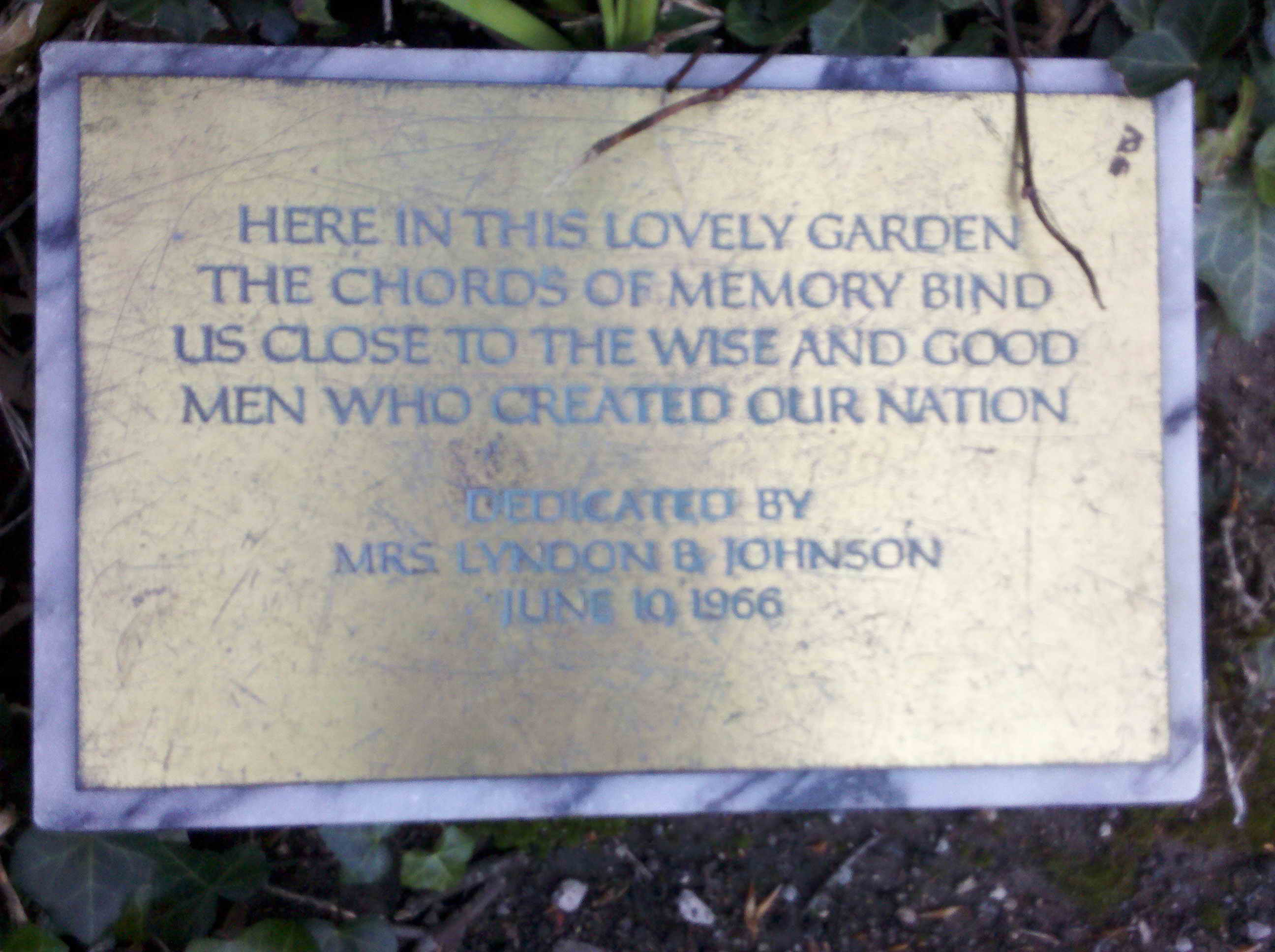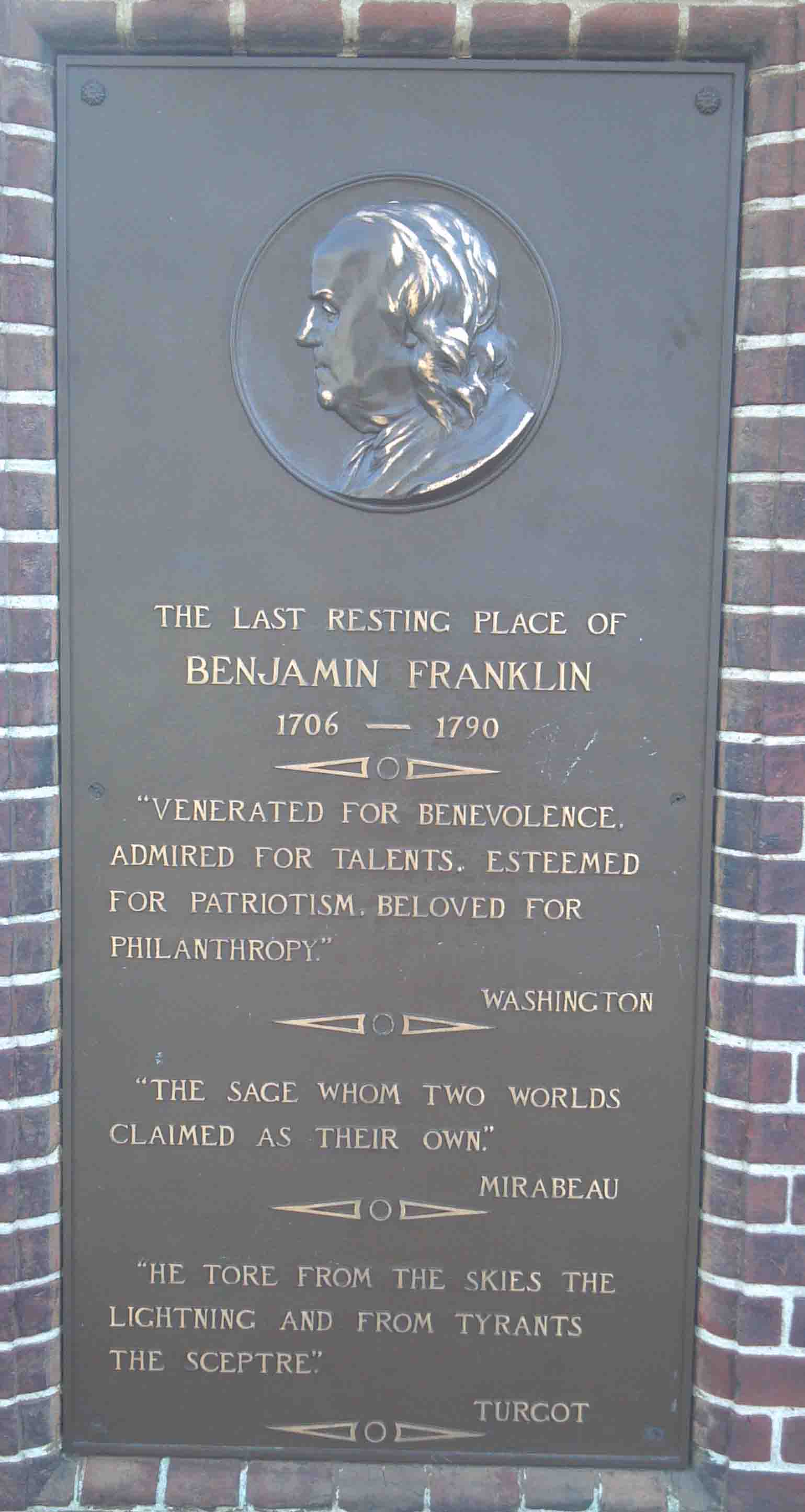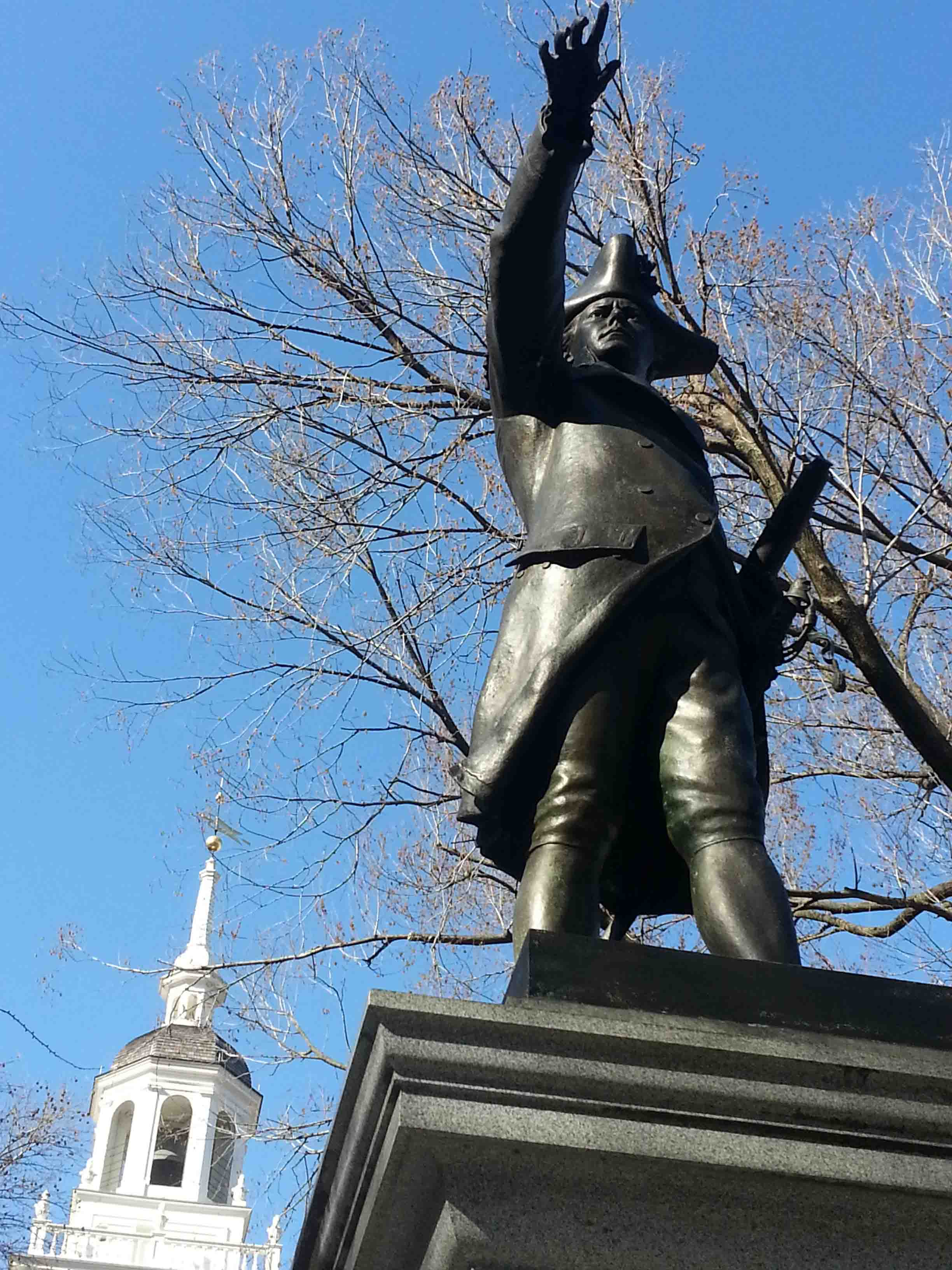 This bronze statue of John Barry (1745-1803) in Independence Square was sculpted by Samuel Murray (1869-1941), the artist who produced the statue of George Washington in front of Independence Hall. The statue was commissioned by the Friendly Sons of St. Patrick of Philadelphia, who then donated the statue to the City. The piece was modeled by Murray, probably in Philadelphia, in 1906. It was cast by the Roman Bronze Works of Brooklyn, NY. The pedestal was built by the Harrison Granite Co. of Barre, VT. A crowd of 15,000 witnessed the unveiling of the statue on March 16, 1907. A number of details are known about Samuel Murray's execution of the sculpture of John Barry. Murray generally worked from life or used photographs or earlier portraits. In both cases, he first modeled a nude figure to establish the anatomy correctly. Before modeling John Barry, Murray studied Gilbert Stuart's painting of Barry and had a friend pose in Barry's own Revolutionary War uniform. George Washington (ca. 1910; north of Independence Hall), Dr. Joseph· Leidy (1907; Academy of Natural Sciences), and-Rev. Corby (1910; Gettysburg battlefield) are other sculptures by Murray.
A few changes were made to the piece shortly after it was dedicated. In 1912, a bronze tablet was added to the north side of the pedestal, as the inscription cut in the stone was illegible from a distance. In 1913, Samuel Murray repaired a finger on the vandalized statue. In 1915, a change in the grading of the base of the statue was approved by the Art Commission. Samuel Murray studied under and assisted Thomas Eakins. Eakins and Murray shared a studio from 1892 to 1900, where they sculpted many of the same subjects and assisted each other with their work. They spent almost every day together for 30 years. Murray spent his life in the Philadelphia area; many of his outdoor sculptures are located here. He taught modeling and lectured on anatomy at what is now known as the Moore College of Art. Murray's subjects varied; he sculpted portrait~ of friends and relatives, primarily for their collections, as well as doctors and jurists for public exhibition. Murray exhibited at the Paris, Buffalo, and St. Louis Expositions.