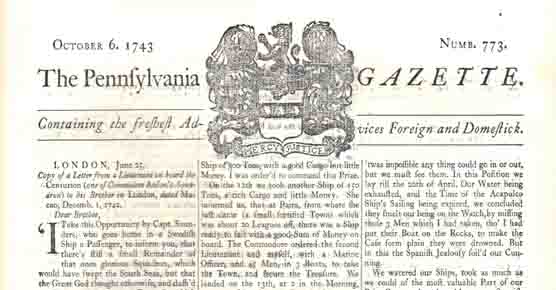 (NPS Photo)
September 15, 2015
Independence NHP Wins Pennsylvania Historic Preservation Construction Award
Congratulations to the historic preservation staff at Independence for winning the 2015 Pennsylvania Historic Preservation Construction Award! The project team will receive the award on behalf of the park at a ceremony on September 25 in Harrisburg, PA. The park would like to recognize, in particular, Charles Tonetti, Independence NHP's senior historic architect, for his role in this project.
July 28, 2015
Volunteers needed to prep park for 2016 centennial celebration
In the run-up to the 100th anniversary of the National Park Service, parks are inviting people to find their park and volunteer. Nation-wide, the NPS will increase the annual number of volunteers from 250,000 to 1 million. To help achieve this goal, Independence National Historical Park's new Centennial Volunteer Ambassador is making it easier than ever to sign up as a park volunteer, starting with a volunteer training day on August 8, with additional training days each month after that.
June 09, 2015
Philadelphia's Stripes and Stars Festival Commemorates Joint Birthdays of the U.S. Flag and Army
From star-spangled banners to five-star generals, Philadelphia celebrates the shared birthday of two of our country's greatest institutions—the United States flag and Army! This year's Stripes and Stars Festival will take place on Sunday, June 14, 2015 at locations throughout Independence National Historical Park and Historic Philadelphia, including Independence Hall, Betsy Ross House, and the National Constitution Center, which will feature $5 admission, courtesy of Macy's. Events include flag raising ceremonies, a patriotic parade, giant flag folding demonstrations, and a moving naturalization ceremony.
April 17, 2015
Students from Two Cities Reunite at Independence National Historical Park
On April 24, 2015, students from Stanton Elementary School in Washington, D.C., will join students from Philadelphia's Stanton Elementary School in Independence National Historical Park. The event will be the culmination of a celebration in honor of Marian Anderson, with a noon performance of My Country Tis of Thee in Independence National Historical Park.
March 31, 2015
Independence National Historical Park Joins National Find Your Park Movement
Independence National Historical Park joins parks, programs and partners across the country to encourage everyone to find their park and share their stories online at FindYourPark.com. Launched yesterday by the National Park Service and the National Park Foundation, Find Your Park is a public awareness and education campaign celebrating the milestone centennial anniversary of the National Park Service in 2016 and setting the stage for its second century of service.
March 20, 2015
Join the National Park Service in Ringing "Bells across the Land: A Nation Remembers Appomattox"
Independence National Historical Park will be part of this commemoration with a program starting at 2:45 pm on Thursday, April 9. At 3:15 pm, the Centennial Bell, which currently hangs in Independence Hall tower, will ring for 4 minutes. The Centennial Bell was cast in 1876 from a mixture of Atlantic mine ore, copper and tin with the addition of one hundred pounds from each of four cannon: British and American from the Revolutionary battle of Saratoga and Union and Confederate from the Civil War battle of Gettysburg. While that historic bell chimes, the Liberty Bell will ring in its own way, as guests from our city and region come together to symbolically tap the Liberty Bell.
March 10, 2015
National Park Service Provides Learning Experiences for Philadelphia Students
Independence National Historical Park is providing 31 free field trips this spring for Philadelphia schools to connect students with their heritage. This project will provide the opportunity for Philadelphia students to investigate the lives of colonial Americans who changed the course of history by demonstrating courage and perseverance in the quest for "life, liberty and the pursuit of happiness."
February 24, 2015
Independence NHP Receives Franklin Family Bible
Independence National Historical Park is the grateful recipient of another generous gift from Clare Duane Ellis and Wiley Ellis of South Carolina. The Franklin Family Bible, printed in 1763, has been on display in the Benjamin Franklin Museum since the museum opened in 2013. Thanks to the support of the Ellis family, the Bible, which was on a short term loan, will now be on long term display in the museum.
August 07, 2014
Park Stewards Grant Brings Students to National Park
Abraham Lincoln High School will work with Independence National Historical Park
April 15, 2013
Independence Invites Philadelphia to Celebrate National Park Week
Independence National Historical Park celebrates National Park Week beginning Saturday, April 20 with National Junior Ranger Day on Independence Mall from 10 A.M. to 2 P.M. The park will continue to host free, family-friendly programs for National Park Week through Sunday, April 28.
March 21, 2013
Statement of the Effects of Sequestration at Independence National Historical Park
Effective March 1, 2013, Independence National Historical Park was required by "sequestration" (a series of automatic, across-the-board permanent spending cuts) to reduce its annual budget by five percent. The park must absorb that cut in the remaining seven months of this fiscal year that ends September 30. The federal law imposing sequestration requires that each park take this cut.

February 26, 2013
Independence National Historical Park Tourism Creates $150 million in Local Economic Benefit
A new National Park Service (NPS) report for 2011 shows that the 3,572,770 visitors to Independence National Historical Park spent $149,894,000 in communities surrounding the park. This spending supported 2,086 jobs in the local area. Combined with the other National Park Service units in Philadelphia administered by Independence National Historical Park - Thaddeus Kosciuszko National Memorial and Edgar Allan Poe National Historic Site - those numbers total 3,589,430 visitors who spent $151,040,000, supporting 2,103 jobs in the local area.

February 14, 2013
National Park Service Programs Celebrate Women's History
March is Women's History Month, and National Park Service Rangers at Independence National Historical Park will be offering a series of free programs throughout the month. New this year, programs will include ranger presentations in the Liberty Bell Center on the women who helped found our nation and forge our path. With a range of programs, there's something for everyone!

January 31, 2013
NPS Relocates the Bicentennial Bell
On July 6, 1976, Her Majesty Queen Elizabeth II of Great Britain presented the Bicentennial Bell to the people of the United States in celebration of the bicentennial of the United States of America. On January 31, 2013, the Bicentennial Bell was moved by the National Park Service from the bell tower at 3rd and Chestnut Streets into Independence National Historical Park's museum storage, where it will be kept until the new display for the bell is completed.

January 17, 2013
African American History Month Programs at Independence NHP
February is African American History Month, and Independence National Historical Park is celebrating with a series of ranger-led programs at the Independence Visitor Center, the Second Bank, and all around the park.
November 29, 2012
Renee Albertoli Receives the National Freeman Tilden Award
Park Ranger Renee Albertoli from Independence National Historical Park in Philadelphia is the 2012 recipient of the National Park Service's Freeman Tilden Award for interpretive excellence. Albertoli was honored for creating a writing enrichment program for high school students entitled "Project Write - Inspire Me!"