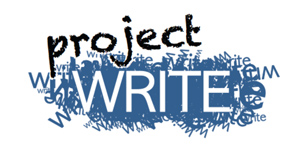 Inspire Me! The Power of Words and Images
From July 13 - July 24, twenty-four teens will explore the power of language and images where some of the most enduring documents in American history were drafted. Project Write students will visit the past each day, discovering park sites and stories still relevant to the lives of American teens today. We'll end our journey each day in the present - blogging, tweeting and using digital images and video to inspire future generations. Please join us on this journey!
Learn about Project Write 2015 activities
Just what do Project Write students do each day? Check out our syllabus! Students spend a portion of each morning visiting sites in the national park, and in the city. Students write in the park and in the classroom. And, we have fun! On our first morning, students will have the opportunity to make musical instruments before heading over the Franklin Court Printing Office to think about the question, "How will you share your voice?"

The Project Write Blog
The 2015 blog will be active from July 9 through July 24, 2015. We hope you'll share your thoughts on the meaning of liberty, equality, community and power with our students as they try to answer the question, "What does freedom look like?".
Follow Us
Follow Project Write students on Twitter @ProjectWriteNPS and #ProjectWrite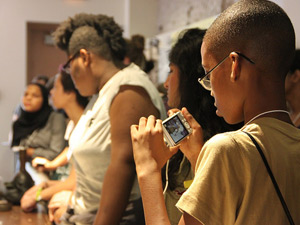 NPS photo
See Project Write photos
During Project Write summer camp, we upload photos daily to
our Flickr site
. Look now and you'll see some great photos of Project Write 2015 teens thinking about ways to share their voices - see a visit to the Franklin Court Printing Office, instrument making, and writing. Lots of writing...