Teens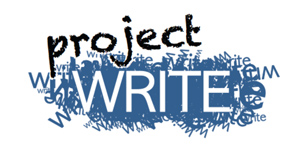 Inspire Me! The Power of Words and Images
From July 14 - July 25, twenty teens will explore the power of language and images where some of the most enduring documents in American history were drafted. Project Write students will visit the past each day, discovering park sites and stories still relevant to the lives of American teens today. We'll end our journey each day in the present - blogging, tweeting and using digital images and video to inspire future generations. Please join us on this journey!
The Project Write Blog
Read blog entries written by Project Write students. Share your thoughts on the meaning of liberty, equality, community and power with our students as they try to answer the question, "What does independence mean?".
Looking for the Project Write 2013 blog? We are proud of what our students accomplished in their writings. Read it, and you'll be proud of them, too.

Follow Us
Follow Project Write students on Twitter @ProjectWriteNPS and #ProjectWrite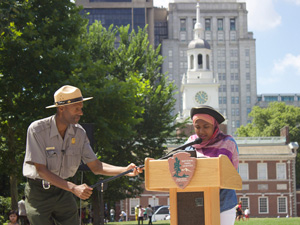 NPS photo
See Project Write photos
We upload photos daily to
our Flickr site
. There are some great photos of Project Write teens experimenting with different communication tools, turning portraits into poetry, crafting an argument with Thomas Jefferson, and reading their own works in front of Independence Hall. And, that's just in the first week!