Change in Park Hours

The Truman Home and Visitor Center are now closed Sundays, Mondays, & all federal holidays. The Truman Farm Home and the Noland Home are closed to the public.
Things To Do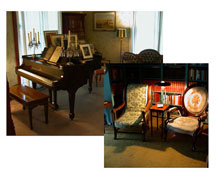 NPS Photo
Guided Tours of the Truman Home
Taking a guided tour of the historic Truman Home with thousands of artifacts on display is an insightful glimpse into the personal lives of the Truman family. The Truman Home is open Tuesday thru Saturday. The home is closed for tours on Thanksgiving, Christmas, and New Year's Day. First tour begins at 9:00am; the last tour begins at 4:30pm. Each tour is limited to 8 visitors. There is a small fee to tour the house: $4 adults, Free youth 15 and younger.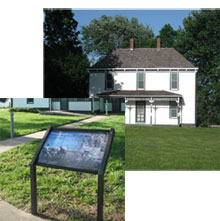 NPS Photo
Visit the Truman Farm
During Harry's eleven years on the farm, he worked hard, planned for the future, and confronted each challenge with calm determination. His father expected Harry to do his best. After his father's death in 1914, Harry assumed responsibility for the farm's success or failure. The Truman Farm grounds in Grandview, Missouri are open year-round for free self-guided tours. Audio tours also available.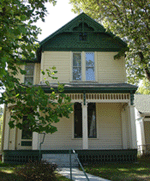 NPS Photo
See the Noland Home
This Queen Anne Cottage was constructed over a 25-year period between 1858 and 1880. In 1900 the Noland family rented the house and later bought it in 1908. Harry's favorite cousins, Ethel and Nellie Noland lived here for many years. It was here that Harry spent many weekends visiting the family and where he volunteered to take a cake plate across the street to the Wallace House that began the courtship of Bess Wallace. The home remained in the family name until sale to the National Park Service in 1986.
Other Activities
Watch the 12-minute introductory film presentation in the Visitor Center. Go on a self-guided walking tour of historic Independence and see many of Harry Truman's old haunts. Take a Cell Phone Tour of Truman's hometown of Independence or his family farm in nearby Grandview.


Did You Know?
Harry Truman is the last president of the United States—and the only one in the 20th century—who did not earn a college degree.