Fees & Reservations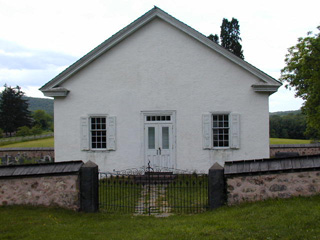 There are no entrance fees for visiting Hopewell Furnace National Historic Site.
National Parks and Federal Recreational Lands Passes (sold or issued) are not available at this site.
Fees are collected for special uses which require a park issued permit. More information regarding what uses require a permit may be found in the "Permits" page of this section.
Apple Picking Fees:
No entrance fee is charged for those entering the park to pick apples during the apple sales season (September - October). A fee is charged for the amount of apples picked based on the market value of the fruit.

Reservations:
Reservations are not required of individuals or small groups taking self-guided tours of the park. As a courtesy, groups of 20 or more are requested to notify the park of the expected date and time of their visit.


Did You Know?

Charcoal, sometimes still smoldering from its recent manufacture, was first placed under the "Cooling Shed" and allowed to lower in temperature before being shoveled into the "Charcoal House". This helped guard against accidental fire that could consume all of Hopewell Furnace's fuel.