For Kids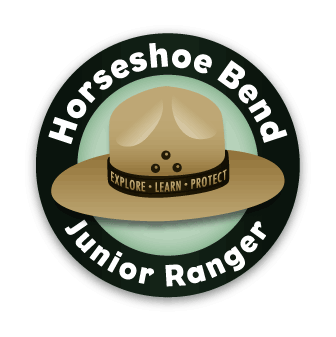 The Horseshoe Bend National Military Park junior ranger program is avaliable for visitors to the park. It will take approximately 90 minutes to complete.
Horseshoe Bend NMP offers a series of special children's camps during the summer months. Check Special Events to learn more.


Did You Know?

A flintlock smoothbore musket had a maximum effective range of one hundred yards. A soldier was trained to fire a smoothbore musket once every twenty seconds. More...