For Kids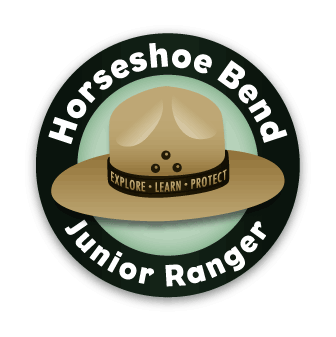 The Horseshoe Bend National Military Park junior ranger program is avaliable for visitors to the park. It will take approximately 90 minutes to complete.
Horseshoe Bend NMP offers a series of special children's camps during the summer months. Check Special Events to learn more.


Did You Know?

By the second half of the 18th Century, Creek Indians supplied as many as 200,000 deerskins to Britain on an annual basis. More...