For Kids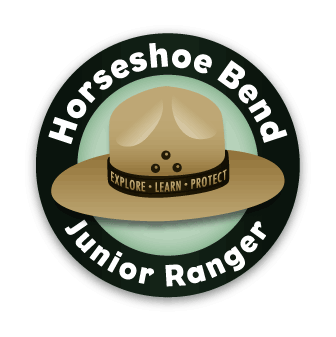 The Horseshoe Bend National Military Park junior ranger program is avaliable for visitors to the park. It will take approximately 90 minutes to complete.
Horseshoe Bend NMP offers a series of special children's camps during the summer months. Check Special Events to learn more.


Did You Know?

At the battle of Horseshoe Bend in 1814 Andrew Jackson carried one lead ball in his shoulder and one near his heart.  Throughout much of the Creek War, Jackson suffered from wounds received in two duels. More...