2014 Compendium

Changes have been made to the Superintendent's Compendium regarding the prohibition of unmanned aircraft at Horseshoe Bend National Military Park in Section 1.5 of the Compendium. More »
For Kids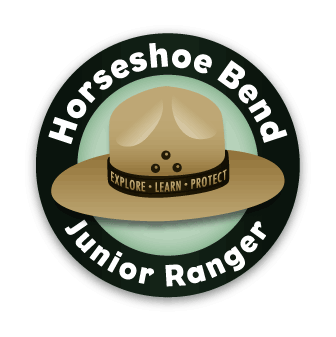 The Horseshoe Bend National Military Park junior ranger program is avaliable for visitors to the park. It will take approximately 90 minutes to complete.
Horseshoe Bend NMP offers a series of special children's camps during the summer months. Check Special Events to learn more.


Did You Know?

The Red Sticks constructed an eight foot tall barricade consisting of four to five large pine logs stacked one on top of another. This barricade stretched 400 yards across the neck of the horseshoe bend in the Tallapoosa River. More...