2014 Compendium

Changes have been made to the Superintendent's Compendium regarding the prohibition of unmanned aircraft at Horseshoe Bend National Military Park in Section 1.5 of the Compendium. More »
For Kids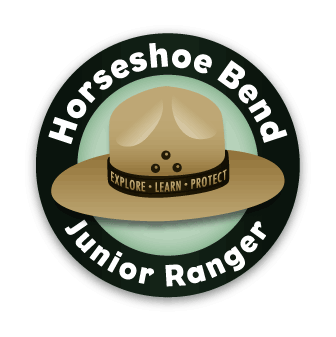 The Horseshoe Bend National Military Park junior ranger program is avaliable for visitors to the park. It will take approximately 90 minutes to complete.
Horseshoe Bend NMP offers a series of special children's camps during the summer months. Check Special Events to learn more.


Did You Know?

Horseshoe Bend National Military Park is one of five dedicated 'War of 1812' parks in the NPS system. The others are Fort McHenry National Monument and Historic Shrine in Maryland, Perry's Victory & International Peace Memorial in Ohio, Chalmette Battlefield in Louisiana and River Raisin National Battlefield Park in Michigan. More...