Photography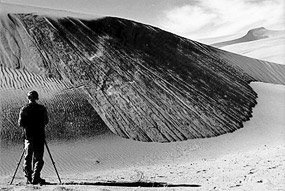 NPS/Patrick Myers
Great Sand Dunes' printable Photography Brochure (.pdf, 2mb) provides guidance on times, seasons, and locations for photography in this unique national park.

Jim Sidinger
The Artist in Residence Program at Great Sand Dunes offers visual artists an opportunity to stay in the park for two weeks to develop their art and present a public program.
Did You Know?

The Ladies' PEO organization led the original effort to make Great Sand Dunes a national monument in 1932. Pictured at left is Myrtle Woods, a member of PEO at that time. More...