Discover Great Sand Dunes With Students
Watch students come alive when they dive into the fascinating stories of Great Sand Dunes National Park and Preserve! Whether you visit in person or from afar, whether you explore the science of supervolcanoes or tiger beetles, whether you capture the curve of a sand dune or the spark of civic engagement, there is always something new and exciting to learn.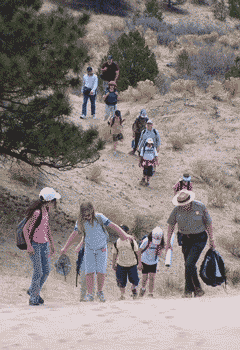 We offer:
For more information, email or call 719-378-6341.