Trash Free Park

Great Falls Park is now a trash free park. Trash cans have been removed. Please come prepared to carry your trash out with you. More »
River Safety

Learn more about how to stay safe around the Potomac. The Potomac has dangerous currents and going into the river is not permitted. Swimming and wading could cost you your life. Stay safe. Stay out of the river. More »
No Water in Visitor Center Courtyard

Due to plumbing problems, there are no bathrooms available in the Visitor Center (VC) courtyard. There are portajohns behind the Snackbar for public use. *Please note: Restrooms near the lower parking lot are fully operational.
Weekend and Holiday Delays for Entry

Saturdays, Sundays, and holidays when there is a good weather forecast, expect delays of up to an hour from Noon to 4pm when entering the park.
River Safety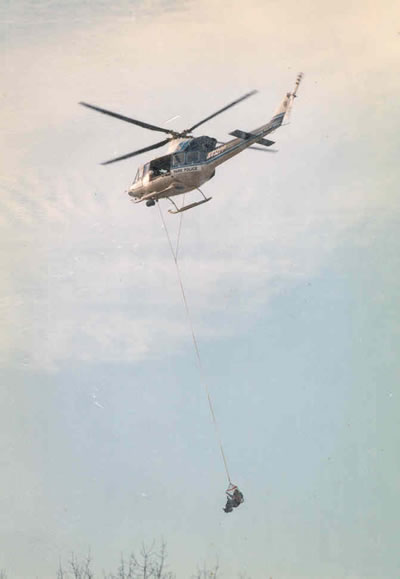 National Park Service
On May 22, 2013 Great Falls Park, a unit of the George Washington Memorial Parkway, along with the Chesapeake and Ohio Canal NHP, Park Police, Fairfax and Montgomery County Fire and Rescue personnel, and the Potomac Paddlers Volunteer Corps, conducted a press conference to get the message out about dangers of the waters in the Potomac River Gorge and being safe. Please take a moment to review this safety bulletin and increase your awareness about river safety in the Potomac River Gorge and the dangers that exist within these beautiful, natural areas.
In Great Falls Park and the river gorge below, the waters are deep and high in volume with powerful, fast moving currents. This area is NOT a swimming hole. Over the years many people have died swimming in the Potomac River Gorge, as well as from falling in the river along the steep rocky shorelines. More than half (51%) of all river related injuries in the Potomac River Gorge are fatal and 72% of river related incidents are shoreline based activities (not kayaking/canoeing).
As the temperatures rise and visitors flock to the park, the coolness of the water tempts people towards it. The appearance of the river can be deceptive. The Potomac often looks calm on the surface. What is not visible are downward moving currents that can pull a human being or dog down to the bottom.
Please read remarks made at the 2013 river safety press conference.
Your safety is your responsibility.
---
Did You Know?

The round holes you see in the rocks along the River Trail were carved by the Potomac. Some of these potholes are large enough to stand in and can take over 500 years to form.