The National Park Service has unveiled a new webpage especially for teachers and educators. The new web page offers distance learning, field trips and curriculum materials.
http://www.nps.gov/teachers .
The parks are America's greatest classroom, telling our stories, and conserving the best natural spaces the nation has to offer.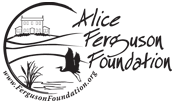 High School teachers and students:
Bridging the Watershed (BTW) is an outreach program of the Alice Ferguson Foundation, in partnership with the National Park Service and area schools, whose purpose is to provide personally meaningful, educational experiences that connect students to their place in the natural and cultural world.


The Bridging the Watershed (BTW) program provides a wonderful opportunity to teach science in context and provide students with a meaningful watershed field experience.

The key experience in the BTW program is students' visiting national parks in their area and collecting authentic data on topics such as water quality, runoff and sediment in the water, alien invasive plant species, and trash in the environment.

What does BTW Offer... For Teachers? Performance-based curriculum modules
Five stand-alone, performance-based curriculum modules and new site-specific modules were created specifically for the BTW program. Although lessons are interdisciplinary, the core of the curricula focuses on science and math.
Each module contains pre-field study activities, preparation for a one-day field study in a national park, and post-field study investigations.

it is getting tougher and tougher to get students out of the classroom these days. We know the difficulties, but we still work with over 2,000 students every year!
If they can work with our program, you can too!
While in the parks, they will work with park rangers to explore the cultural resources unique to each park. The park rangers and the

BTW educators will help to show your students how the cultural resources have affected and have been affected by the natural resources of the park.