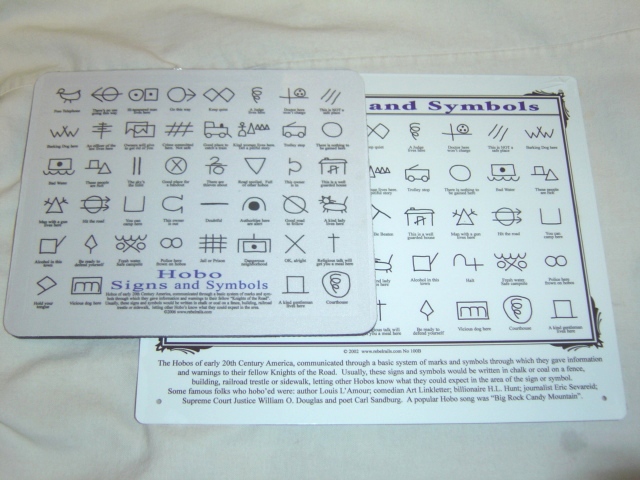 Once the Transcontinental Railroad was complete
advancements in technology and increased use of
trains throughout the United States caused travel
by rail to become ever more popular. Besides the
increase in paying passengers, the hobos that
rode the rails without paying also increased in
frequency, possibly reaching into the hundreds of thousands in the early 1900s. These hobos
developed their own culture, finding new ways to
survive and communicate. The mouse pad and
wall hanging shown here give a variety of symbols
that the hobos used to communicate and help
sustain their way of life.