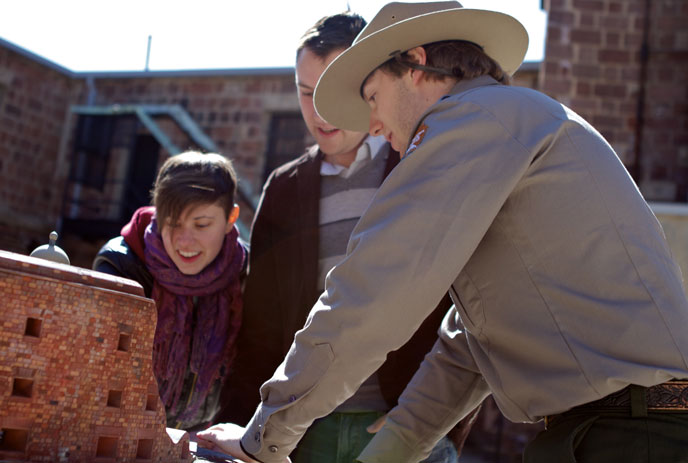 NPS Photo
Castle Williams, the centerpiece of the system of fortifications designed to guard New York City just prior to the War of 1812, has long been off-limits to the public. After an extensive rehabilitation project in 2011, the National Park Service opened the Castle's to the general public for the first time in the fort's 200-year history.
Castle Williams will be open daily thorugh the summer from 10 AM till 4:30 PM (5:30 PM on weekends). Access to the Castle's first floor and its outdoor exhibits is free and unrestricted.
Tours of the Castle that take visitors through all three levels and the roof run every hour on the half hour, 11:30 AM till 4:30 PM, . Tours are approximately 30 minutes in length and require a free ticket. Tickets are available one hour before each tour begins, and may be picked up inside the Castle. No one is permitted into the Castle's upper floors without a ticket.
Visitors are advised that tours require climbing three flights of stairs. The Castle's upper floors are not handicap-accessible.
No reservations for tickets are available. Large groups are advised to visit the Castle early in the day when crowds are thinner.
We look forward to seeing you at Castle Williams this summer!