Parks as Classrooms Programs
Registration opens August 17.
Click here for an application.
If your browser doesn't redirect to the application directly, copy and paste this link into the address window:
http://goo.gl/rYSH0r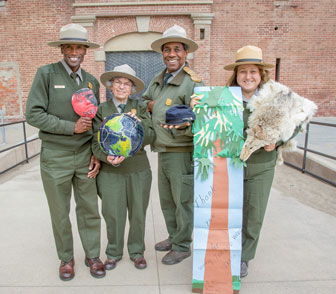 PARKS AS CLASSROOMS programs in Golden Gate National Parks - set in indigenous habitats and historic landmarks, ancient redwood groves and dramatic coastal preserve - actively engage students in inquiry learning about and caring for national parks and their own communities. Designed by park staff, classroom teachers, students, and leaders of community organizations, park education programs encourage student achievement through innovative pedagogy and authentic experiences in the park. The goals and principles of the K-12 program confirm Golden Gate's commitment to inclusive and relevant inquiry-based learning linked to school curricula.
All Parks as Classrooms programs are free.
Click here to learn more about our education programs and view curriculum.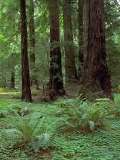 Exciting New Online Learning Tool
Your students journey into the ancient redwood forest to uncover how living things make their home and survive in this very special habitat. In this virtual adventure, students experience the sights and sounds of one of the world's most iconic environments while learning about habitats, species competition, interdependence, and adaptations. A fun and challenging way to introduce redwood ecology or conclude a unit by checking for understanding.
Crissy Field Center- An Urban Center for Environmental Education
Crissy Field Center,
located on the Presidio of San Francisco, is a partnership of the Golden Gate National Parks Conservancy, the National Park Service, and the Presidio Trust. The Center offers multicultural programs that actively engage us with our environments and promote collaborations in building a more sustainable and environmentally just society.
·
Crissy Field Center programs require a $75 lab fee.
·
Scholarships for programs and transportation are available.