Dissonant Voices 2015
July 29-30, 2015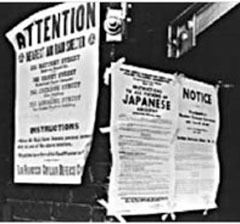 Enhancing Local and Regional Perspectives on Japanese American Incarceration
GGNRA and Rosie the Riveter NHP
$200 Teacher Stipend, additional $100 stipend for sharing curriculum with school site, district, or other professional organization.
This year's Dissonant Voices is a special workshop co-sponsored with the National Japanese American Historical Society.
Please click here for application for Dissonant Voices.
In what ways did place determine the fate of Japanese Americans after the bombing of Pearl Harbor?
Join an informative and dynamic two-day exchange about the incarceration of Japanese Americans across the Pacific West. Utilizing a regional perspective, we dispel the current narrative of a single experience for Japanese Americans as we draw deeper conclusions and understanding of how and why this injustice took place. Case studies will compare pre and post war communities in Hawaii, Seattle, and California. At Rosie the Riveter, we will delve into the little known story of the cut flower growers in Richmond and how their neighbors reacted to the removal orders.
How did place impact where, when, and why Japanese Americans were sent?
How did place impact decisions they had to make about where to rebuild their lives and communities?
What is the legacy of the incarceration for us today?
Dissonant Voices offers you a practical approach in using historic and community sources to provoke students to pose meaningful questions, apply critical thinking skills, and build historic interpretations.
Parks as Classrooms Programs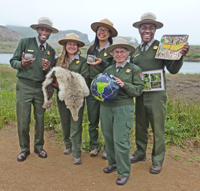 PARKS AS CLASSROOMS programs in Golden Gate National Parks - set in indigenous habitats and historic landmarks, ancient redwood groves and dramatic coastal preserve - actively engage students in inquiry learning about and caring for national parks and their own communities. Designed by park staff, classroom teachers, students, and leaders of community organizations, park education programs encourage student achievement through innovative pedagogy and authentic experiences in the park. The goals and principles of the K-12 program confirm Golden Gate's commitment to inclusive and relevant inquiry-based learning linked to school curricula.
All Parks as Classrooms programs are free.
Click here to learn more about our education programs and view curriculum.
Investigate on Your Own (including introduction by NPS) programs are still available. Registration is closed for inquiry With a Ranger programs - check webpage for new application in August 2015.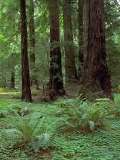 Exciting New Online Learning Tool
Your students journey into the ancient redwood forest to uncover how living things make their home and survive in this very special habitat. In this virtual adventure, students experience the sights and sounds of one of the world's most iconic environments while learning about habitats, species competition, interdependence, and adaptations. A fun and challenging way to introduce redwood ecology or conclude a unit by checking for understanding.
Crissy Field Center- An Urban Center for Environmental Education
Crissy Field Center,
located on the Presidio of San Francisco, is a partnership of the Golden Gate National Parks Conservancy, the National Park Service, and the Presidio Trust. The Center offers multicultural programs that actively engage us with our environments and promote collaborations in building a more sustainable and environmentally just society.
·
Crissy Field Center programs require a $75 lab fee.
·
Scholarships for programs and transportation are available.