Want to find out what's new at Glen Canyon? Read the Park Newspaper before your visit for details on services in the park, activities such as hiking and kayaking, boat rental information, and more!

Click on News Releases for the latest updates.
---

Glen Canyon National Recreation Area is entering the world of social networking. We want to bring to park to you. Join us on Facebook for up-to-date information about the goings-on in the park, including ranger programs, photo galleries, and general news.
View our podcasts and e-hikes so you can virtually enjoy Glen Canyon.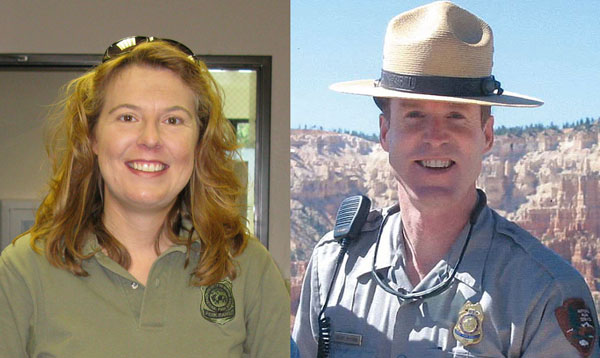 NPS Photos
On October 14, 2010, Glen Canyon National Recreation Area Celebrated the lives of two Park Rangers who lost their lives in a private airplane crash. Brent McGinn, Chief Ranger, and Laurie Axelsen, Dangling Rope District Ranger, were good people and great rangers. During our reception, we displayed a slideshow of pictures of our dear friends. Here is that slideshow for anyone who wants a copy. Note: this is a large file. It will take a while to download.
---