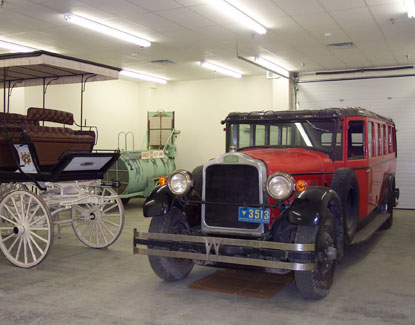 NPS PHOTO
There are approximately 600,000 items related to Glacier's natural and cultural history within the park's museum storage facility. This includes a diversity of objects and specimens from original Lake McDonald Lodge furnishings to herbarium specimens and fossils to historic documents.
The park's museum collection and archives are open for research to historians, writers, genealogists, and the general public by appointment. Researchers are encouraged to complete their preliminary research at libraries with a broader topical focus before approaching the archives at Glacier National Park.
Information can also be found at the park's George C. Ruhle Library in West Glacier. The research library contains a large collection of published works concerning the history and the management of the park.