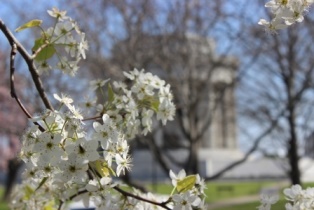 Frank Doughman, National Park Service
Trees
A variety of trees such as sycamores, sugar maples, little leaf lindens, dogwoods, and Purple Prince Crabapple trees are found within the national park today. For a more comprehensive list, consult the National Park Visitor Center.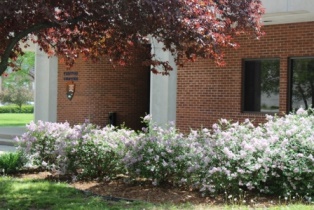 National Park Service
Bushes
In addition there are several different types of bushes that can be found within the park. These include yew bushes (in front of the Clark Memorial), and lilac bushes behind the park visitor center.