Change in Park Hours

The George Rogers Clark Memorial and Visitor Center are now closed on all federal holidays except Memorial Day, July 4th, and Labor Day.
Contact Us
By Mail

George Rogers Clark National Historical Park

401 S. 2nd St.

Vincennes, IN 47591-1001

By Phone

Visitor Information

(812) 882-1776 x210

Headquarters

(812) 882-1776

By Fax

(812) 882-7270

By E-mail


Did You Know?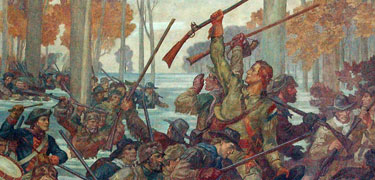 George Rogers Clark was the older brother of William Clark (of Lewis and Clark fame). George is considered the conqueror of the Old Northwest Territory, having won a major victory at Vincennes, Indiana. More...