Change in closing days

Starting September 22nd 2014 we will be closed on Mondays and Tuesdays. The site will be opened Wednesday through Sunday until further notice. Operating hours will remain the same.
Plan Your Visit
Please check the links to the left for specific information regarding your visit to General Grant National Memorial. We look forward to seeing you!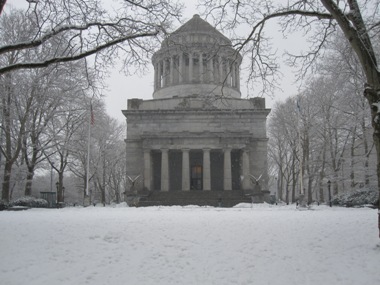 NPS
Winters can be extremely cold with high snow drifts. Summer can be very hot and humid.
Please check the current weather information at http://www.weather.gov before visiting General Grant National Memorial.


Did You Know?

Ulysses S. Grant completed his famous Memoirs just days before his death. They have been acclaimed as one of the best military histories ever written, favorably compared to Julius Caesar's Commentaries.