Change in closing days

Starting September 22nd 2014 we will be closed on Mondays and Tuesdays. The site will be opened Wednesday through Sunday until further notice. Operating hours will remain the same.
Multimedia Presentations
The National Parks of New York Harbor Video Series
The National Parks of New York Harbor includes 23 unique destinations, all of them easy to reach by subway, car or ferry.
Below is a link for a video about General Grant National Memorial.
Building Grant's Tomb (3:41)
Donations from thousands of grateful Americans funded the construction of a magnificent memorial for President and Mrs. Ulysses S. Grant.
Did You Know?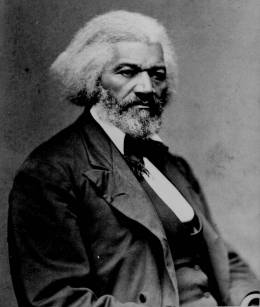 ULYSSES S. GRANT, THE MOST ILLUSTRIOUS WARRIOR AND STATESMAN OF MODERN TIMES, THE CAPTAIN WHOSE INVINCIBLE SWORD SAVED THE REPUBLIC FROM DISMEMBERMENT, MADE LIBERTY THE LAW OF THE LAND; A MAN TOO BROAD FOR PREJUDICE, TOO HUMANE TO DESPISE THE HUMBLEST, TOO GREAT TO BE SMALL AT ANY POINT. IN HIM THE NEGRO FOUND A PROTECTOR, THE INDIAN A FRIEND, A VANQUISHED FOE A BROTHER, AN IMPERILED NATION A SAVIOR. - Frederick Douglass