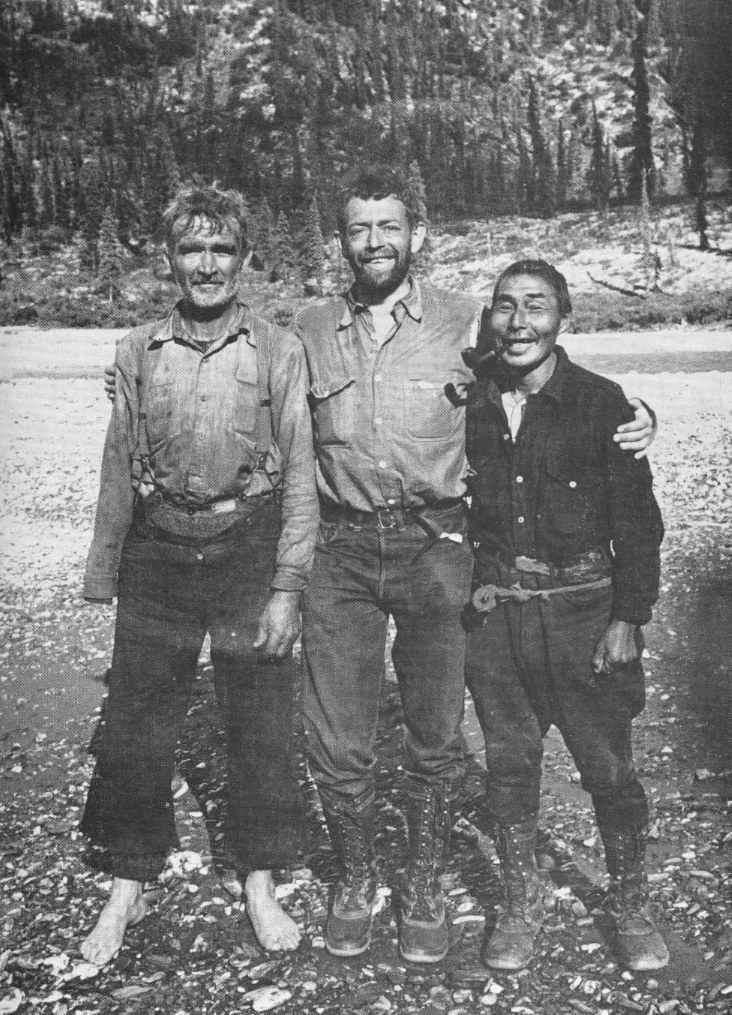 Courtesy of George Marshall
The early inspiration for the creation of a vast northern national park can be traced back to a U.S. Forest Service forester named Bob Marshall, who arrived in Alaska in 1929 looking for what he called "blank spaces on maps." When Marshall first traveled to the isolated mining camp of Wiseman in northern Alaska, he was already a prominent wilderness advocate. His wilderness philosophy defined wild places as essential not only for ecological health but for human happiness as well. "For me and for thousands with similar inclinations," he wrote, "the most important passion of life is the overpowering desire to escape periodically from the strangling clutch of a mechanistic civilization." Marshall's quest for happiness led him to the Koyukuk region of the Alaska's Brooks Range where he found adventure and the companionship of local residents.
During the 1930s, Marshall returned to Alaska three more times to live in Wiseman and explore the rugged terrain of the Koyukuk watershed and beyond to the continental divide. He used northern forest research as a pretext for mountain climbing, mapping uncharted waterways, and mingling with the Alaska Native people and gold mining sourdoughs of the Koyukuk. In 1933, Marshall published his study of daily life in Wiseman entitled Arctic Village, advertising to the world that he had discovered a kind of arctic utopia. Marshall was no less enthusiastic when describing the mountains, rivers, and valleys of the Brooks Range, particularly the stretch along the North Fork of the Koyukuk, where he named two adjacent peaks the "Gates of the Arctic." Marshall's writings inspired later wilderness enthusiasts to push for preservation of a vast section of the Brooks Range as Gates of the Arctic National Park and Preserve.