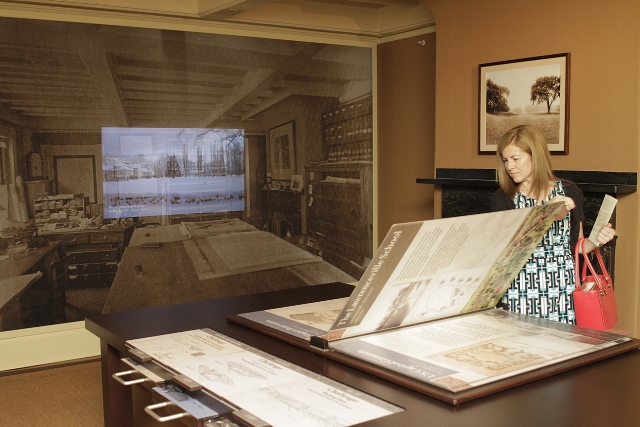 NPS
Discover the workings of the country's first professional landscape architecture
office and explore the influence Frederick Law Olmsted, his sons, and their
associates had on the American landscape.
Spring Hours run through June 21st, 2015.
Tours of the Historic Design Office are offered on Fridays and Saturdays at:
Morning Tours: 10am & 11am
Afternoon Tours: 1pm, 2pm, & 3pm
Exhibits will be open to the walk-in public from 12pm to 4pm on Wednesdays and Thursdays and 9:30 am to 4pm on Fridays and Saturdays.
Tours of the Historic Design Office for groups of 10 or more offered by reservation only with days and time subject to staff availability. Please make group reservations at least TWO weeks in advance. Reservations can be made by calling us at 617-566-1689 ext. 221 or emailing us at Olmsted Reservations.
We will also offer a series of special programs throughout the spring. See our schedule HERE. Explore the restored grounds any day with a self-guided grounds tour. Tour guides available just outside the Visitor Center door.The Fairsted landscape is open 365 days a year from dawn to dusk.