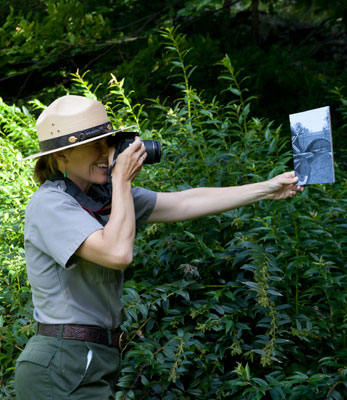 Tips for taking "photos in photos"
-Print large versions of the photo. We found that a 10"x 16" size worked well.
-Crop photos down to an interesting feature.
-Pick photos that have an elements which may show some continuity between photos, such as the contour of the land, a body of water, or a man made structure.