Operating Hours & Seasons
Gallatin House Visitor Center
The Gallatin House is open - 9:00 a.m. to 5:00 p.m. daily April through October, except federal the following holidays --
Memorial Day - last Monday in May
Labor Day - first Monday in September
The Historic Gallatin House will be open Saturdays and Sundays beginning November 1, 2013 through April 1, 2014.
The Gallatin House will be open Fridays through Monday, April 1 thru May 11, 2014. The house is closed Tuesday, Wednesday and Thursday thru May 8.
(When a federal holiday, -Nov 11, Dec. 25, Jan 1 -- falls on Saturday or Sunday, the Gallatin House will be closed)
We suggest you start your visit at the visitor center located in the historic Gallatin House when it is open.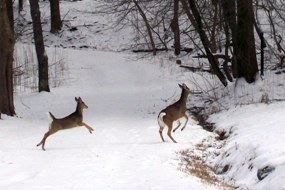 The Park Grounds and Trails
are open daily from sunrise to sunset, all year.
Please note:
While the park is open Sunrise to Sunset - the Gallatin House Visitor Center may be closed during the winter season.


Did You Know?

Albert Gallatin remained active after retiring from the government. In 1831, at age seventy, he was named president of the new National Bank of New York. He served on the council that established New York University in 1831. He founded the American Ethnological Society in 1842, at age eighty-one.