Fees and Reservations
There are no fees to visit Fort Monroe National Monument.

Enjoy the fort, grounds, and beach areas on the Fort Monroe Peninsula. While visiting the park be sure to visit the Casemate Museum as well.

The Casemate Museum is owned and operated the Commonwealth of Virginia with curatorial support provided by the United States Army.

Hours of Operation:
The Casemate Museum is open Tuesday - Sunday from 10:30 a.m. to 4:30 p.m. except Easter, Thanksgiving, December 25, and January 1. The Casemate Museum will be open on Memorial Day and Labor Day. Admission is free and the facility is wheelchair accessible.

Group tours: Guided tours for pre-formed groups of 10 or more (and school groups grade 3 and above) with a two week notice. Please call (757) 788-3391 for reservations.
---
Did You Know?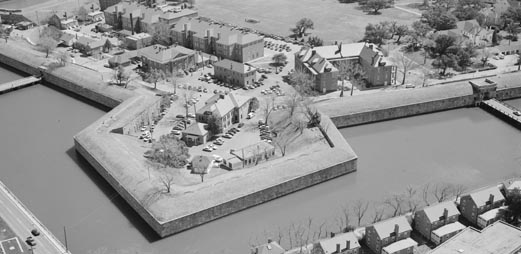 Built in 1802, the lighthouse at Old Point Comfort at Fort Monroe is the oldest operating lighthouse on the Chesapeake Bay and is maintained today by the U.S. Coast Guard. The lighthouse was used as an observation post for the British during the war of 1812.