History & Culture
Fort Monroe was designed by the French military engineer Brigadier General Simon Bernard, Fort Monroe (sometimes called Fortress Monroe) was conceived as an element of the Third System of coastal defenses outlined by Congress in the aftermath of the War of 1812.
Click here for more about the War of 1812 and Fort Monroe.
The history of Fort Monroe holds a vital link to a more complete understanding of freedom and equality in the United States.
Click here for more stories about Fort Monroe
and its connection to social injustice on the landscape.
Did You Know?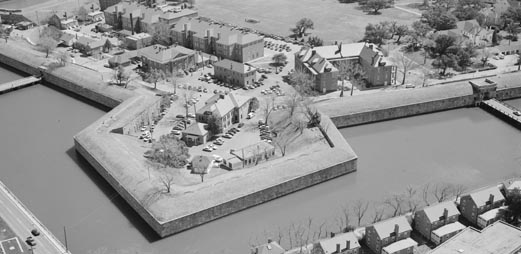 Built in 1802, the lighthouse at Old Point Comfort at Fort Monroe is the oldest operating lighthouse on the Chesapeake Bay and is maintained today by the US Coast Guard. The lighthouse was used as an observation post for the British during the war of 1812.