Be A Junior Ranger
NPS/Aaron Firth
We are looking for new recruits to become junior rangers during your visit to Fort Monroe National Monument. Junior ranger recruits will engage the historic features of Fort Monroe in their own time to complete a series of activities, earning a badge, a certificate, and the rank of junior ranger.
Junior ranger activity booklets are available in person at the following locations:
Casemate Museum
20 Bernard Road
Fort Monroe, Virginia 23651
Open daily from 10:30 AM to 4:30 PM. The Casemate Museum is open Memorial Day, Labor Day, and November 11, but closed Easter, Thanksgiving, December 25, December 31, and January 1.
The Colonies RV and Travel Park
501 Fenwick Road
Fort Monroe, Virginia 23651
Open daily from 8 AM to 5 PM
Freedom Support Center
3 Ruckman Road
Fort Monroe, Virginia 23651
Open Monday - Friday from 9 AM to 5 PM
The Junior Ranger Booklet can also be downloaded here.
Did You Know?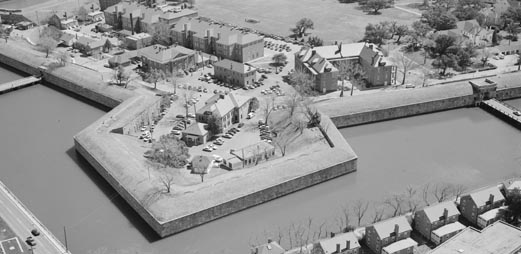 The Grand Contraband Camp, founded in 1861 outside of Fort Monroe as a safe haven for fomerly enslaved people, was one of the nation's first self-contained African American communities and had schools, churches, businesses, and financial and social institutions.