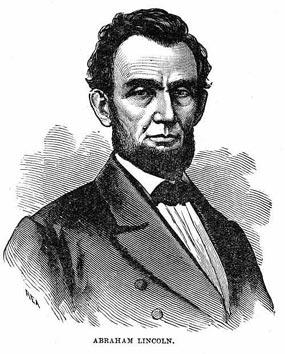 The President's Response

Lincoln read Taney's opinion, but decided not to honor it. He felt the state of affairs warranted emergency action, and since Congress was not in session, he had to act on its behalf. In response to Taney's opinion, Lincoln wrote, "Are all the laws but one to go unexecuted and the government itself go to pieces lest that one be violated." As the war progressed, the arrests continued, and Lincoln suspended the Writ as far north as Maine. On March 3, 1863, Congress authorized the President to suspend the Writ.
In The Minds of the People
In the minds of Lincoln's supporters, these actions were necessary to preserve the Union, and essential to the survival of the United States. The Southern leaders, however, condemned Lincoln, calling him a dictator and a man who would stop at nothing to gain total power.
Was all this necessary? Was he a dictator, or were these actions necessary to hold together the country in its most perilous hour? Think about it. You decide?
For further reading: "Ex Parte Merryman," Maryland Historical Magazine, Dec 1961, pp.384-398.