Pets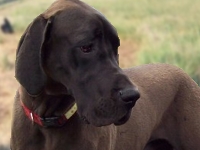 NPS
Regulations
Pets are allowed but are required to be restrained and accompanied at all times while visiting Fort Larned NHS.
Pets are not allowed in any of the park's buildings, but are allowed on the park grounds and the nature trail. Service dogs on duty are exempt.
Owners must pick up after their pets.
Warning
Park regulations prohibit pets from being left unattended, including in closed vehicles. High temperatures in closed vehicles can be harmful or deadly to pets.


Did You Know?
In 1859, Capt. George H. Steuart oversaw the establishment of Camp on Pawnee Fork, which later became Fort Larned. He later joined the Confederacy and was captured at Spotsylvania by General Hancock. Hancock came to Fort Larned in 1867. More...