Operating Hours & Seasons
Fort Larned NHS is open daily from 8:30AM to 4:30PM Central Time.
The park is closed on all Federal holidays except Memorial Day, July 4th and Labor Day.
Hours may be extended during special events. See our Schedule of Events for details.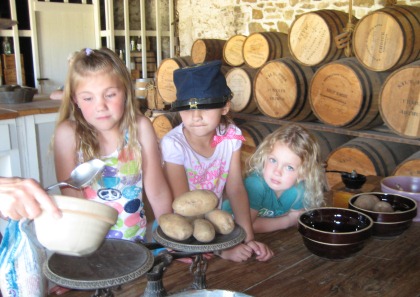 Looking for a fun family outing for the enjoyment of all ages? Memorial Day weekend at Fort Larned will be packed with living history demonstrations, activities, and tours!
Watch a blacksmith and a saddler at work. Parade ground marching with formations by the volunteers infantry and cavalry is sure to give visitors a feel for the military past here at the fort. Meet the Buffalo Soldiers and the volunteer infantry from Colorado. Stroll along Officers' Row and see how they lived.
The Officer's Heritage Garden will be boasting vegetable and the nature trail is always available for a 1-mile hike. Fort Larned is a great place to be on Memorial Weekend!


Did You Know?
By modifying existing rifles to create the Model 1866 Springfield rifle, the U.S. Army tripled a soldier's rate of fire at minimal expense. These new rifles were among those used at Fort Larned. More...