Education Programs at Fort Larned
Teachers, are you looking for a different educational experience for your students? Bring them to Fort Larned! Whether you're exploring issues of race, class or gender, or learning about the Santa Fe Trail, American Indians, or the history of the American West, Fort Larned has engaging ranger-guided educational programs that bring history to life.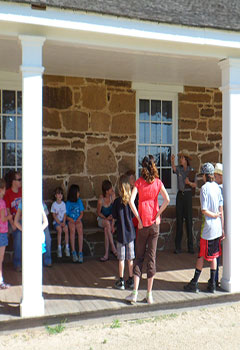 Every Kid in a Park
Fourth graders can earn a free pass to visit public lands with their families! Check out how on the Every Kid in a Park website.