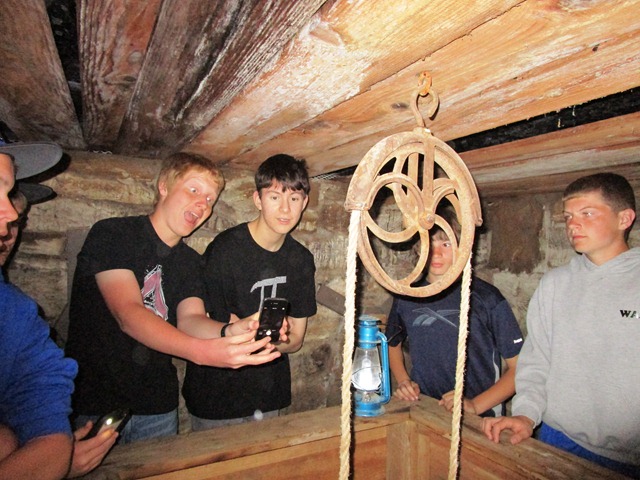 Fort Larned National Historic Site is a recipient of the Ticket To Ride funding provided by the National Park Foundation and The Fort Larned Old Guard. Reserve a field trip date, show up with your students on the designated date, and your school district will receive financial aid for bus costs. No strings attached! Welcome to Park Elementary, Great Bend, KS; Hodgman County Elementary, Jetmore, KS; and Sterling Grade School, Sterling, KS - New schools to the Ticket to Ride program!
Call 620-285-6911 or e-mail the fort. e-mail us to learn more about Ticket to Ride and to reserve a date for your field trip!
Whether you are talking about issues of race, class, gender, the Santa Fe Trail, American Indians, or the history of the American west, Fort Larned can provide your students with a unique, hands-on experience to augment classroom learning.
Our Education Brochure will provide you with more information.
Plan a Field Trip to Fort Larned and schedule a ranger-guided tour for your class.
Curriculum Materials include lesson plans for learning about issues regarding the people who lived at Fort Larned. These lessons are a great way to prepare for a class visit to Fort Larned or to learn about issues of race, class, and gender in 19th-century Kansas.
Traveling Trunks, geared for elementary students, bring short historical fiction stories to life with real objects. Schedule a visit with a park ranger or park volunteer and the trunk.