Things To Do
VOLUNTEER! Fort Dupont offers a variety of volunteer opportunities. Trail maintenance, Concert Staff, Park clean-up, community service hours, invasive plant removal, Historic research, informative programs, community assistance and education, administrative duties. If you think this is for you? Please contact Ranger Finley at 202-426-7723 ext 101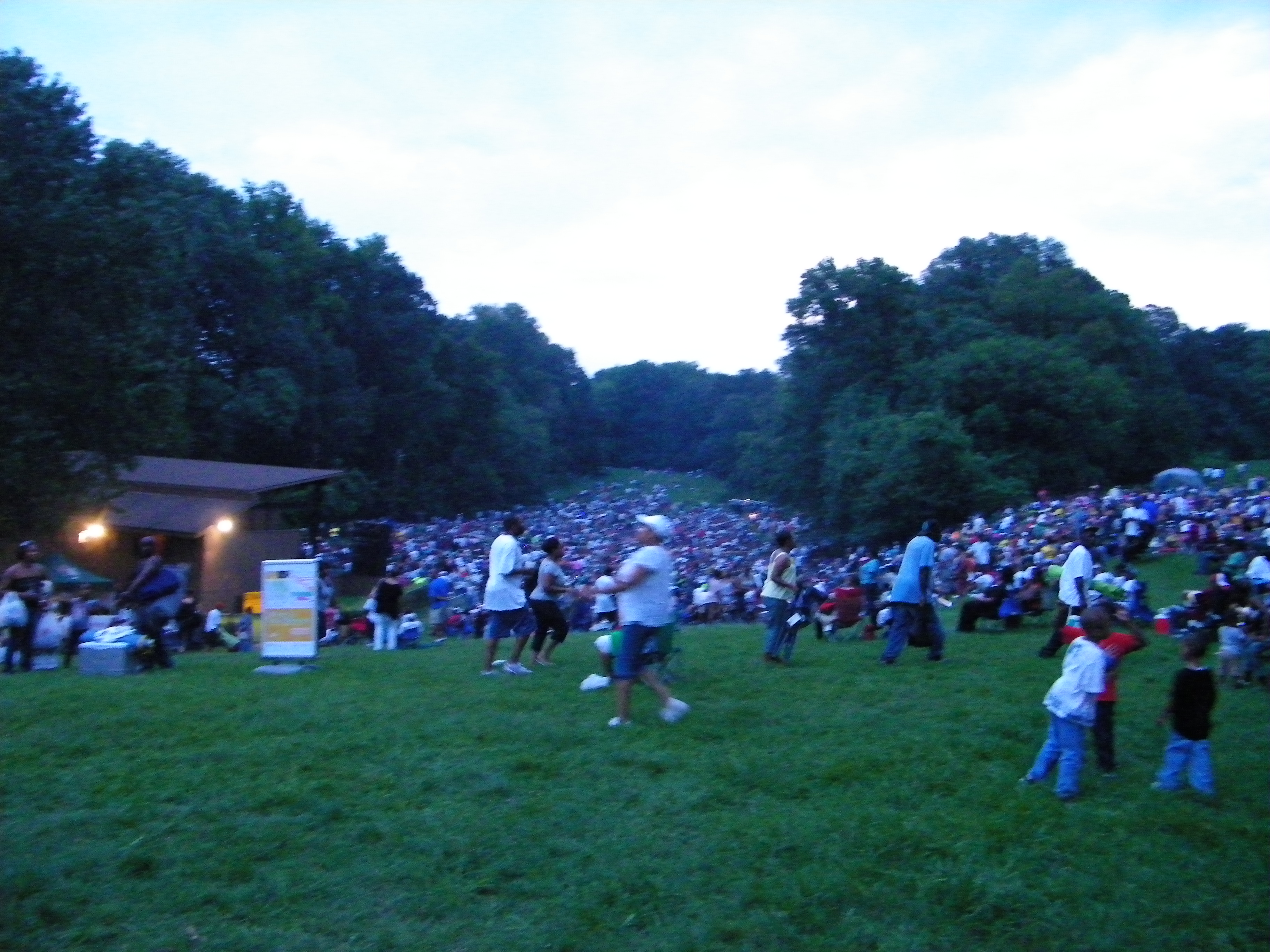 Fort Dupont Concerts-Join the National Park Service at Fort Dupont Park for the Summer Concert Series. The National Park Service has sponsored The Fort Dupont Summer Concert series at the Summer Theatre for over thirty years in Southeast Washington D.C. Bring your picnic basket and blanket to the park as some of the best nationally and locally known artists sooth you with sound on summer evenings. The free concerts are on Saturday evenings in July and August.

Summer Concerts 2013
July 27
Cops Come Knockin
Be'la Dona
August 3
Jazz Night at Fort Dupont
Boys and Girls Club of Greater Washington DC
Jazz Ambassadors of the U.S. Army Field Band
August 10
Secret Society
Sylver Logan Sharp
A "park for all seasons" describes the 376 rolling wooded acres that make up one of the largest parks in all of Washington. Picnics, nature walks, Civil War programs, gardening, environmental education, music, skating, sports, and youth programs are among the varied seasonal activities possible at this spacious area east of the Anacostia River.


Did You Know?

Built in 1861, Fort Stevens originally was named Fort Massachusetts. The fort was renamed Fort Stevens in 1863 after Isaac Ingalls Stevens. Stevens was the governor of the Washington Territory.