Fees & Reservations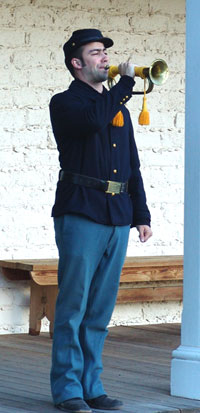 Individual Fees
$3.00 - 7 Days
Details
Park Entrance fee is $3.00 per person for visitors 16 years and older. Children 15 and under are free.
Group Visit Fees
$3.00 - 7 Days
Details
Fee for commercial groups is $3.00 per person age 16 and over. Educational groups may request a fee waiver in writing on school letterhead prior to visit.
Entrance Passes
Specific passes for free entrance to the park are honored and are also available at the Visitor Center.
Click here for more information.
You can buy an annual pass to Fort Davis National Historic Site for $12. This pass will admit the pass owners and three other adults to the Fort for 12 months from the month of purchase.
Film Permits
Commercial filming permits are arranged on an individual basis. Contact the Superintendent at (432) 426-3224, ext. 220


Did You Know?

After Fort Davis was abandoned in 1891, the remains of those buried in the post cemetery were re-interred in the National Cemetery at San Antonio.