Exhibit Installation May 14 - 22

New exhibits will be installed in the new visitor center May 14 - 22. Access to the park film and exhibits may be reduced. You may want to consider visiting after May 23 if you schedule permits. The park remains open every day from 9am - 5pm.
Hiking Trails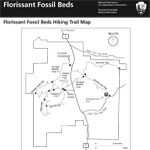 There are over 14 miles of hiking trails in the Monument. Most of the trails wind through pine covered hills with patches of Aspen and Douglas Fir. Some of the trails pass wet meadows or through riparian areas. See the hiking map for details.
Download the hiking trail map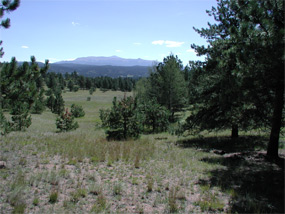 Cliff and Jean Dickey
Did You Know?

Florissant Fossil Beds National Monument is actively involved in fire mitigation and conducts prescribed burns every winter.