Prescribed Burn Postponed

The prescribed burn on approximately 180 acres of monument land starting the week of October 13 has been postponed. If conditions and planning updates are met, the operation may still occur later the month or maybe spring. Check back for updates. More »
Hiking Trails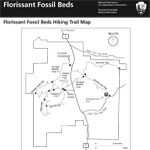 There are over 14 miles of hiking trails in the Monument. Most of the trails wind through pine covered hills with patches of Aspen and Douglas Fir. Some of the trails pass wet meadows or through riparian areas. See the hiking map for details.
Download the hiking trail map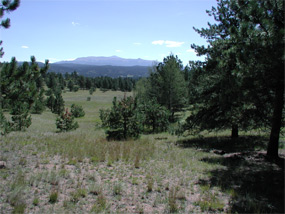 Cliff and Jean Dickey
Did You Know?

The name Florissant comes from a French word meaning "blooming" or "flowering." Florissant, Colorado was settled in 1870 and named after the town of Florissant, Missouri. The name still holds true as there are both modern and fossil flowers found in the area today.