Prescribed Burning in October

Fire crews plan to implement a prescribed burn on approximately 180 acres of monument land starting the week of October 13. This alert banner will be used to communicate whether or not burning is taking place on any given day. More »
Hiking Trails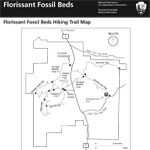 There are over 14 miles of hiking trails in the Monument. Most of the trails wind through pine covered hills with patches of Aspen and Douglas Fir. Some of the trails pass wet meadows or through riparian areas. See the hiking map for details.
Download the hiking trail map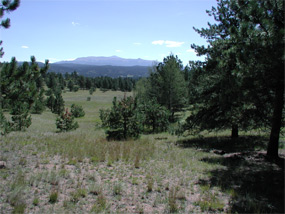 Cliff and Jean Dickey
Did You Know?

Prodryas persephone was the first fossil butterfly found in North America. This specimen was discovered by the homesteader Charlotte Hill and is now housed at Harvard University. This image is protected by copyright. All rights reserved.To learn More...