Hiking Trails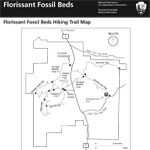 There are over 14 miles of hiking trails in the Monument. Most of the trails wind through pine covered hills with patches of Aspen and Douglas Fir. Some of the trails pass wet meadows or through riparian areas. See the hiking map for details.
Download the hiking trail map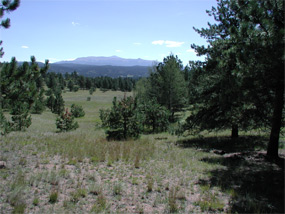 Cliff and Jean Dickey
Did You Know?

When a spider dies its legs usually curl under its body, however the spiders preserved at Florissant fossil beds usually show the legs fully extended.