Hiking Trails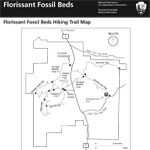 There are over 14 miles of hiking trails in the Monument. Most of the trails wind through pine covered hills with patches of Aspen and Douglas Fir. Some of the trails pass wet meadows or through riparian areas. See the hiking map for details.
Download the hiking trail map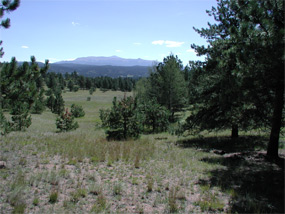 Cliff and Jean Dickey
Did You Know?

This is the first and only fossil gingko leaf from Florissant fossil beds. The gingko is a "living fossil" as the genus appeared approximately 250 million years ago, but the modern species can still be found in China.