Junction Cave CLOSED for the winter

Junction Cave is now closed to protect hibernating bats that overwinter within. Please help protect our winged relatives by respecting this closure. The cave will reopen for visitation on March 16th, 2014. Other permit-accessible caves remain open.
Cave permits now available for selected park caves

FREE mandatory cave permits are now available to visit specific caves in El Malpais. Permits can be obtained at the El Malpais Information Center on NM Highway 53 or at the Northwest New Mexico Visitor Center at I-40/Exit 85. More »
Things To Do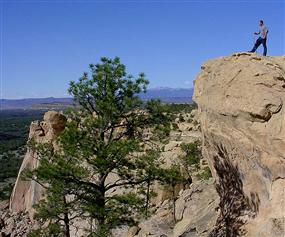 NPS photo by Rick Best
There's something for everyone here
El Malpais offers everything from easy drives, scenic overlooks, and short walks to strenuous trails,
caving
, and rugged backcountry. Take your pick of many great outdoor sights and spectacles that encompass the geology, history, and culture of the region.
Download our brochures
to help you plan your adventure!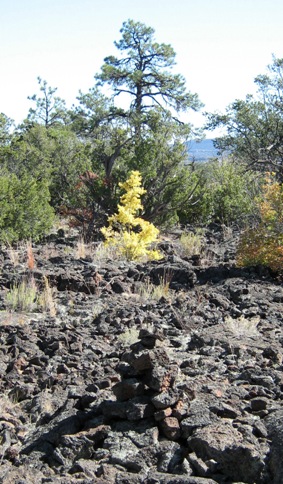 NPS Photo by Sue Olin
Hiking Cairned Routes

In El Malpais many trails are actually routes marked with cairns. Instead of a well-defined path clearly visible on the landscape, a series of rock piles called cairns are used to trace a route across the land. These routes are very common on lava landscapes, where creating a traditional trail or footpath is impossible because of the extreme nature of the terrain.

Hiking cairned routes requires more attention to navigation. As you travel, make sure you have the next cairn in sight before leaving the one that you are at. Keep your eyes on the land while walking; the uneven nature of the terrain demands that you pay more attention since there is no even surface. If you want to enjoy the views, stop, get a secure footing, and then look around. Look back frequently to stay familiar with the landscape as it changes.


Did You Know?

Two distinct kinds of lava can be found in the varied flows of El Malpais. Lava is known by names from the Hawaiian Islands. Aa lava is clumpy and forms numerous irregular chunks, while pahoehoe lava cools to form smooth surfaces often covered with ropy textures. More...