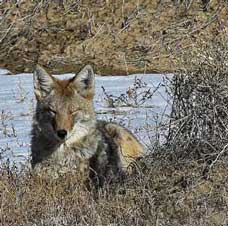 Dale Dombrowski, NPS
Squirrels, mule deer, and elk are the most commonly encountered mammals in the monument. However, there are many other species often found during the course of a visit. They have all adapted to living in this unique environment, and many take advantage of the shelter provided by the numerous lava tube caves.
Bats, flying mammals common at night and in the caves, are discussed on their own page.