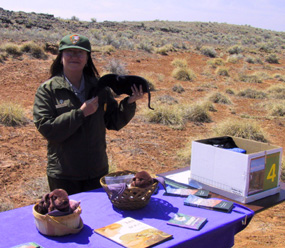 NPS
The powers of nature on display

Learn about volcanism by having students watch a movie at the visitor center. Hike with students to the rim of El Calderon volcano. El Malpais has much to teach about volcanism, the flora and fauna that live in these extreme environments, and how humans relate to such a place.

Download the "Malpais Mysteries" curriculum guide and the activity sheets to explore the volcanic legacy of El Malpais in the classroom.