Ellis Island Closed Until Further Notice

As of May 2013: Due to the conditions caused by Hurricane Sandy, the Ellis Island Immigration Museum will be closed until further notice. A projected reopening date has not yet been established, follow our twitter account for updates. More »
I Will Serve My New Country - Immigrants in the US Military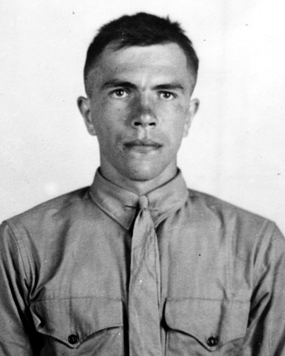 U.S. Marine Corps History Division
Immigrants have served with distinction in the U.S. military throughout the nation's history, overcoming both the hardships of combat and the barriers of prejudice. This exhibit explores the vital ways in which immigrants have contributed to America's armed forces by highlighting examples of immigrant military leaders and Medal of Honor recipients. It also explains how a military career provides a path to citizenship and invites viewers to learn more by visiting historic battlefields throughout the National Park System.
Ellis Island immigrant Michael Strank (b. Czechoslovakia in 1919) led the U.S. Marine squad that raised the flag at Iwo Jima during World War II. He is the figure closest to the viewer, looking up, in the above photo (reverse view) of the Marine Corps War Memorial in Arlington, Virginia.
Did You Know?

When Ellis Island was opened in 1892, the facility bore little resemblance to the Renaissance Revival/Beaux Arts structure that people have come to know today.  Made out of Georgia pine, the complex caught fire on June 15, 1897 and burned to the ground in about 6 hours.  The current building was opened on December 17, 1900.