Operating Hours & Seasons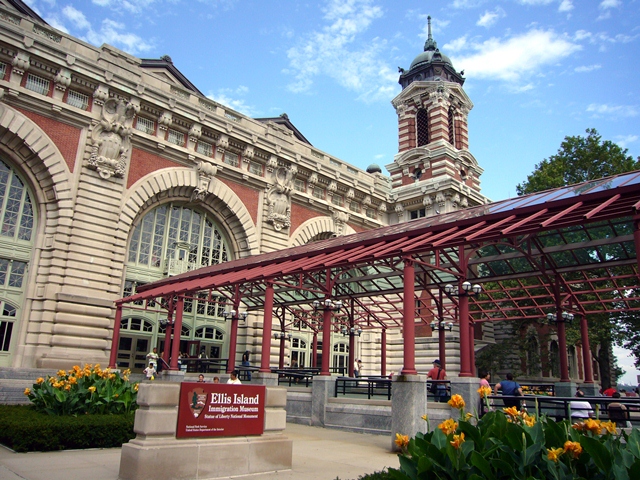 NPS Photo
Ellis Island is open every day except December 25. Weather can influence the ability of the ferries to run so check us out on Twitter in the event of inclement weather.
To enjoy both Ellis and Liberty Islands with ample time, plan to be on a Statue Cruises Ferry that departs from Battery Park or Liberty State Park before 1:00 P.M.
CURRENT BOAT SCHEDULE THROUGH SEPTEMBER 7,2015
FIRST FERRY
Departs from Mainland
LAST FERRY
Departs from Mainland
CLOSING FERRY
Departs from Ellis Island
8:30 A.M.
5:00 P.M.
7:00 P.M. **

** Ellis Island begins closing 30 minutes prior to the final departure.
PLANNING YOUR VISIT
Ellis Island is open every day except December 25.
Visit the Fees and Passes section for ticket prices.
When arriving, please allow for time to pass through security.
Ferry schedules are listed on the Statue Cruises website or at the Information Desk on Ellis Island.
Wait times to board any ferry can be over 90 minutes during peak months (April - September) and holidays. It is essential to factor in extra time for security clearance, ferry boarding and ferry transportation when planning your trip.
For additional information, please contact the park.