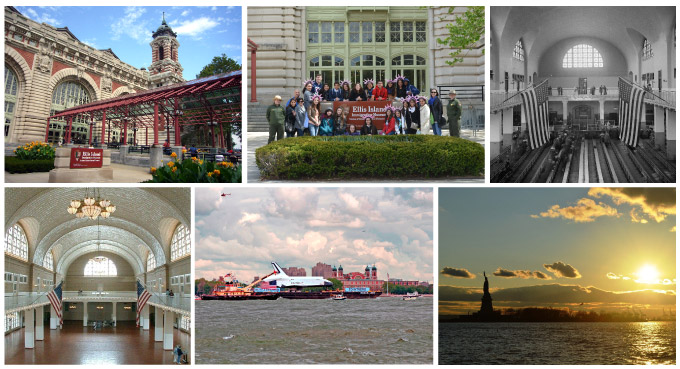 Click on an image to view the Flickr collection.
NPS Photo, NPS Photo, Library of Congress,
NPS Photo, NPS Photo, NPS Photo
On May 17, 2015, the National Park Service and Groundswell Community Mural Project, New York City's leading organization dedicated to community public art, unveiled a six-panel mural on Ellis Island. Twenty-three teen artists created the new exhibit, which explores the concept of the American Dream, the immigrant identity of the early 20th century, and the issues facing American immigrants today.