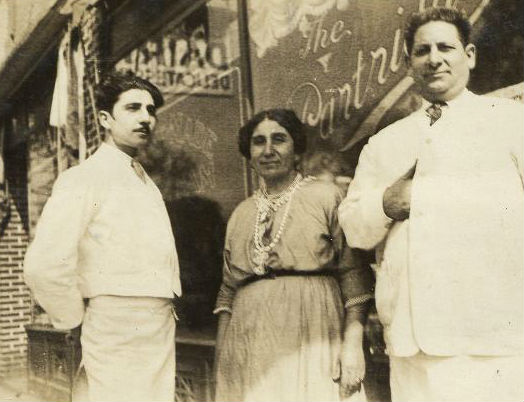 National Park Service, Statue of Liberty NM
In 1921, Iparhos Perdikis came to the United States with his parents, Alexandros and Efthalia (Arone) Perdikis, aboard the Themistocles. The family settled in New York City where Iparhos, who was 16 years upon arrival, went to school and later studied music and dance. As a young dancer, he was part of a team known as "Perzade and Jetan" and performed in vaudeville theatres and nightclubs throughout the country.

Despite holding onto traditional items from Cyprus, Iparhos Perdikis, who changed his name to Harold Perris in America, was also drawn to the promises of his newly adopted country. He looked to the lights of New York City and the opportunities available there. As he noted, "From that beautiful city … I got my dreams."