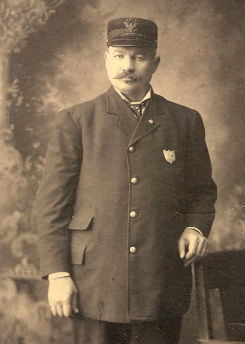 National Park Service, Statue of Liberty NM
Interpreters translated for immigrants who could not communicate in English. Interpreters not only needed strong linguistic skills in one or more foreign languages, but they also needed to understand the most common dialects in a given language. An interpreter needed to convey the equivalent (or a close equivalent) of the words and meanings expressed by an alien immigrant and a United States Immigrant Inspector or other Ellis Island worker. Many interpreters at Ellis Island were either immigrants themselves or the children of immigrants.
To work for the Bureau of Immigration, applicants for interpreter positions had to take a federal civil service examination that rated their speaking, reading, writing and comprehension for each language. The common languages spoken at Ellis Island included Italian, Polish, Ukrainian, Slovak, German, Yiddish, French, Greek, Hungarian, Russian, Ukrainian, Serbo-Croatian, Romanian, Swedish, Portuguese, Bulgarian, Czech, Spanish, Armenian, Arabic, Dutch, Norwegian and Chinese.