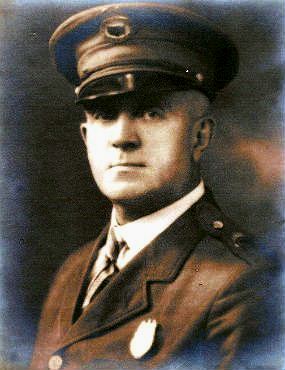 National Park Service, Statue of Liberty NM
Harvey Snider (1870-1937) U.S. Immigrant Inspector

Harvey E. Snider was born in Butler County, Ohio in 1870. In 1894, he came to New York in search of work; with him were his wife Emma Jane and their small children. Snider was soon hired as a gatekeeper at Ellis Island. For the next seven years, he worked as a watchman and guard and helped out in other ways too, including occasionally carrying immigrants' bags. In 1902, he got an office job as a clerk at $1,000 a year.

Clerks did an enormous amount of paperwork each week: making notations on and filing passenger manifests, keeping up to date immigrant files and dossiers, and maintaining detention and deporting records. Snider was good at his job and rose steadily. In 1907, he was promoted to U.S. Immigrant Inspector and around 1910, became chief inspector of the Night Division. As chief inspector of the Night Division, Snider supervised the night crew of workers on the island: U.S. immigrant inspectors, doctors, nurses, watchmen, matrons, orderlies, laborers, charwomen and ferrymen.

In 1934, after forty years at Ellis Island, Harvey Snider retired. After his retirement, he took his grandsons on a visit to Ellis Island, to the New York Aquarium at Castle Garden and to the newly built Empire State Building. He died in Los Angeles in 1937.