The National Park Service works in cooperation with several official partners at the Statue of Liberty National Monument and Ellis Island. These organizations work in tandem to help the National Park Service in its mission.

Eastern National
Eastern National, formerly known as Eastern National Park and Monument Association, is a 501(C) (3) not-for-profit "cooperating association," that supports the National Park Service. Cooperating associations are recognized by Congress as a means to assist the educational and interpretive mission of the National Park Service.
Learn more about Eastern National.

The National Parks of New York Harbor Conservancy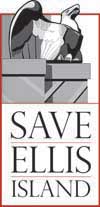 Save Ellis Island
This organizations's mission is to raise the funds necessary to rehabilitate, restore and put to beneficial reuse the currently deteriorated and unused buildings of Ellis Island, located primarily on its south side. Here is more information about the fundraising efforts and upcoming projects of Save Ellis Island!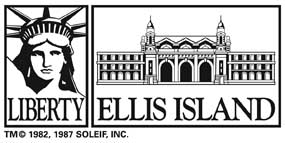 Statue of Liberty and Ellis Island Foundation
The Statue of Liberty and Ellis Island Foundation Inc. (SOLIEF), founded in 1982, has been an instrumental partner in the restoration of the Statue of Liberty and Ellis Island. Since 2001, the Foundation has administered the American Family Immigration History Center™ (AFIHC) at Ellis Island, making it possible to research manifest records for the Port of New York, through Ellis Island, from 1892 - 1924.